Automotive Electronics Expert Witnesses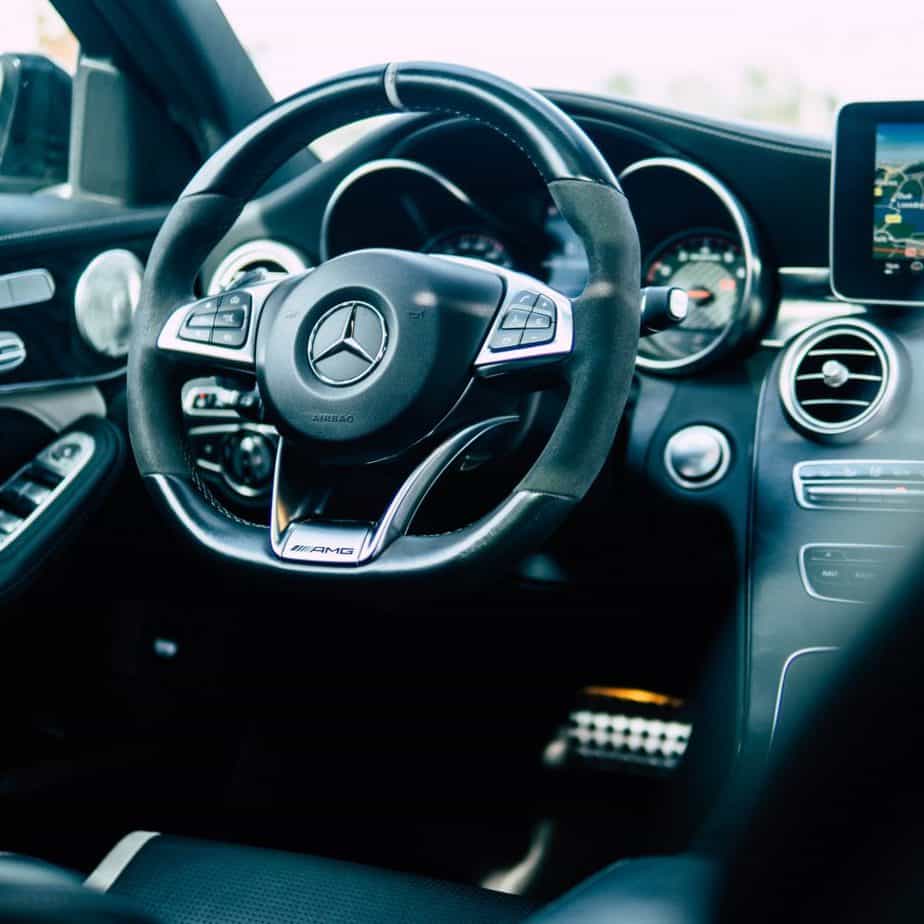 Start Automotive Electronics Expert Search
Automotive electronics expert witness candidates typically have extensive experience and areas of expertise in electrical engineering, mechanical engineering, automotive design, human factors, biomechanics, systems engineering, automotive repair, and/or automotive engineering. The chosen expert may be associated with an industry organization such as the Society of Automotive Engineers (SAE), SEMI, or the Electronic Components Industry Association (ECIA).
Electronic systems have become an increasingly large component of the cost of an automobile. Automotive electronic systems encompass engine electronics, transmission electronics, chassis electronics, passive safety systems, driver assistance, passenger comfort, and entertainment systems.
Often, matters requiring automotive electronics expert witness services involve intellectual property, such as patent infringement litigation or trade secret disputes. A forensic expert can reverse engineer components to prove (or disprove) intellectual property infringement or theft. An expert with specialized knowledge in automotive electronics might also provide testimony in a personal injury case, a product liability case involving failure analysis, or to assist in a vehicle accident investigation. Litigation support by an automotive expert could include forensic engineering, claim charts for infringement/non-infringement contentions, accident reconstruction, and expert witness testimony in the courtroom. In addition, clients may seek an automotive industry expert for pre-litigation consulting services.
Cahn Litigation Services is often called upon by attorney clients to locate automotive expert witnesses, including specialists in automotive electronics.
Related Disciplines
Automotive Electronics Expert Witness - Representative Bios
Please Note: All Cahn Litigation expert witness searches are customized to attorneys' precise specifications and preferences. Attorneys are encouraged to discuss search parameters with a Cahn search specialist.
The below expert witness bios represent a small fraction of those Automotive Electronics experts known by Cahn Litigation Services. These bios are provided to give lawyers a sense of the Automotive Electronics landscape.
Expert Witness #237274

This expert has many years of experience in the automotive industry and is a veteran of automotive component litigation, having testified at trial numerous times in high profile matters. This expert is experienced in diesel engines, diesel engine control systems, diesel engine fueling systems, diesel engine fueling system sensors, and diesel engine fuel nozzle restrictors. In addition, this expert has extensive experience in trucks and the associated diesel engine and diesel engine fueling systems, as well as the associated Federal Motor Vehicle Safety Standards, such as FMVSS 301 – Fuel System Integrity.

This expert has extensive experience in infringement/non-infringement, patent validity/invalidity, thoroughly understands the issues involved in intellectual property and patent litigation, and is a registered patent attorney with the USPTO. This expert has done analyses under literal infringement and under the doctrine of equivalents, as well as direct infringement, contributory infringement, inducement of infringement, and willful infringement. This expert has authored numerous reports and declarations, claim charts, invalidity and validity arguments, and has been deposed and testified in Inter Partes Review proceedings before the PTAB, as well as various Federal District Courts.

This expert is a Licensed Professional Engineer with a BS in Chemical Engineering, and a BS and an MS in Electrical Engineering.


Start Automotive Electronics Expert Search

Expert Witness #259805

This expert holds a BS in Mechanical Engineering and a PhD in Electrical Engineering, and serves as an electrical engineering professor as well as a director of a transportation electronics laboratory. This expert is also a Professional Engineer (P.E.), and leads a highly successful, internationally recognized consultancy specializing in forensic electrical and software engineering in automotive and transportation systems.

This expert held positions with major industrial companies, and served as a director of an alternative fuels laboratory at a research institute. This expert has published over 125 technical journal and conference papers and serves on the editorial review boards of four journals. This expert's consulting firm focuses on electronic analysis and data extraction in support of automotive intellectual property expert witness services, lemon law investigation and documentation, and product evaluation for safety, performance or compliance with specifications.

This expert has extensive automotive electronics experience: academic research, hands on projects and IP/ IPR EE cases. This expert has faced the challenges of EM noise intrusion in the automotive environment and SOTA EM shielding and other methods to improve signal to noise ratio.


Start Automotive Electronics Expert Search

Expert Witness #259822

This expert holds a B.S. through Ph.D. in Electrical Engineering & Materials Science and has a history in the Automotive Industry. This expert leads a highly successful and well-respected consultancy providing support to intellectual property litigation in the automotive electronics field.

This expert spent most of this expert's career specializing in Automotive Electronics Systems and Electric Vehicle hardware design and manufacturing, and served as Department Head of Advanced Instrumentation and Display, Director of all Advanced Development and Systems Integration, Vice President of Engineering Design and release of product designs for the Asia/Pacific market, and Managing Director of a Multi-Media Product and Systems product line. This expert has consulting experience working for Tier One (supplying directly to a vehicle manufacturer) and Tier Two (supplying to a Tier One) engaged in automotive electronic device and systems design for the North American market but with the primary supplier client-based in Asia/Pacific, North America, or Europe.

-

In almost all of these design projects this expert had to be aware of both the radiation that these new products emanated across the electromagnetic spectrum and also the potential effect of radiation that impinged on these products/systems coming from other electronic devices/products/systems in or around the vehicle in question.

-

Mechanisms to deal with EMI covered the normal and typical wide range of solutions including: solutions on board circuit board designs, system shielding in wiring of various sorts, and shielding in wrap-around metal boxes for various subsystem boxes with electronic products contained therein.

-

The product/systems range that this expert dealt with included audio systems, infotainment (e.g. including navigation) systems, telematics systems including analog and digital telephony, instrumentation systems and displays in front of the driver and along the car midline between the driver and passenger, many safety products and systems including stability control, air bag, anti-skid braking, forward looking object detection/warning/avoidance systems (lasers and optical systems), tire pressure monitors, engine and transmission control systems, electric vehicle electronic systems, etc.

This expert has extensive expert witness experience. This expert has worked for both Defendants (60%) & Plaintiffs (40%), and experience with IPRs, PGRs, and in District Court. This expert has taken on 19 expert cases, 9 w/one or more IPRs/PGRs, worked with 23 different law firms, performed prior art searches, authored dozens of written declarations and reports, and provided 10 Depositions/Testimony.


Start Automotive Electronics Expert Search