Engineering support to prove your case to a scientific certainty
REQUEST YOUR QUOTE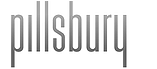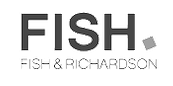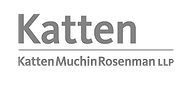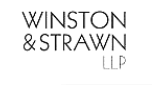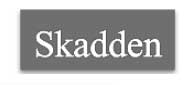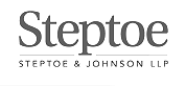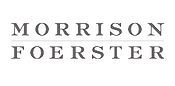 "...Cahn Litigation was able to find the perfect expert- and fact-witness for events that happened decades earlier – a truly amazing feat!"

- Aegis J. Frumento, Co-Head, Financial Markets Group, Stern Tannenbaum & Bell, LLP
(formerly Partner, Duane Morris LLP and Managing Director, Morgan Stanley)

"Cahn Litigation found two highly qualified experts in a very narrow field and with an extremely tight deadline. I don't know how they did it."

- Melvin Garner, Partner & Chair, Japan Practice, Leason Ellis LLP

"Cahn Litigation is definitely the most professional and collegial expert witness services firm with whom I have worked."

- Expert Witness Donald Rickert, Ph.D.
Investigations
Find out what's inside.
Product Teardowns.
Reverse Engineering.
Black Box Testing.
Reverse Engineering.
Black Box Testing.
Product Teardowns.
System Level Analysis.
Process Architecture.
Circuit Extraction.
Software Analysis.
Find out what's inside, how it works, and how it's made. Or find out what it's made from, or what caused it to fail.
Many IP and Products cases begin with engineering to prove (or disprove) a case to a scientific certainty. Our engineering services run the gamut to provide the critical answers you need.
REQUEST YOUR QUOTE
Devices and documentation.
Difficult-to-find.
Restricted.
Obsolete; out of production or circulation.
You can't analyze it if you can't get to it – and Cahn Litigation has been said to be able to "find the unfindable."
Securing restricted, out of date, obsolete, foreign release, and otherwise difficult-to-find products and documentation is a cornerstone of our analysis capabilities.
REQUEST YOUR QUOTE
Analysis
Portfolio Reviews.
Competitive Analysis.
Technology Evaluations.
Sometimes a patent infringement litigation or a products MDL requires serious laboratory investigation to prove (or disprove) an assertion to a scientific certainty. Sometimes, all that's needed is sufficient evidence to comfortably meet the Rule 11 threshold. When litigation grade engineering is required, corporations and law firms rely on Cahn Litigation for timely and accurate:
Product teardowns.
Reverse engineering.
Process architecture.
Circuit extraction.
Failure analysis.
Fracture studies.
Materials analysis.
Not all engineering takes place in a lab, and our technical investigation staff is just as comfortable providing competitive analysis research as they are doing a complex circuit analysis. Cahn Litigation's regular engineering customers most frequently request:
Prior art and Freedom to operate searches.
Competitive analysis of products and R&D efforts.
Portfolio evaluation for M&A.
Patent review for portfolio maintenance.
Technical document procurement and analysis.
REQUEST YOUR QUOTE