Nighttime Visibility Expert Witnesses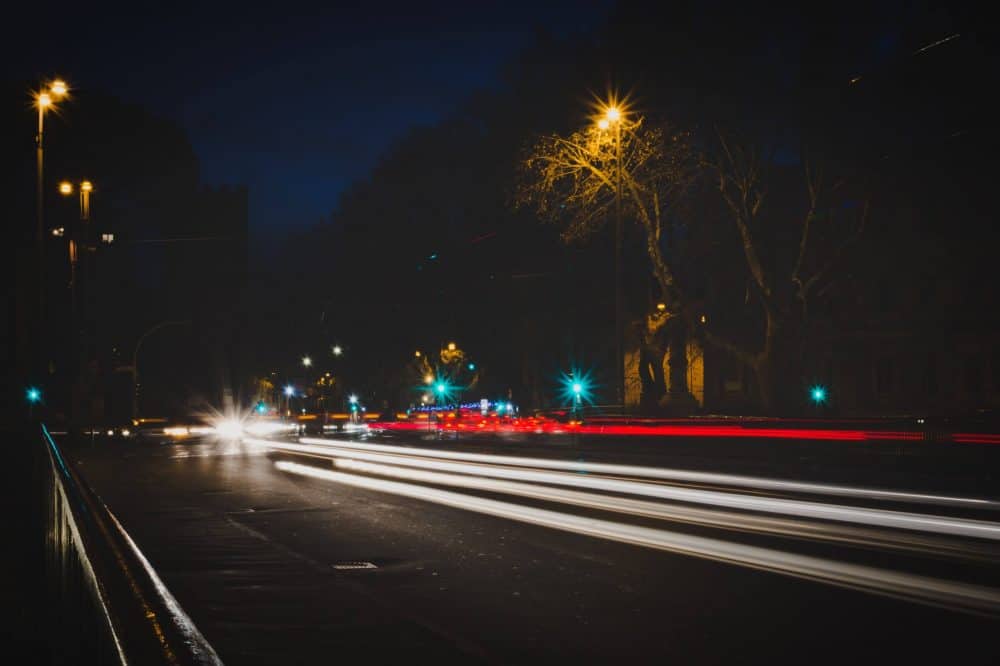 Start Nighttime Visibility Expert Search
Motor vehicle nighttime visibility expert witness candidates typically have expertise and backgrounds in automotive engineering. Representing the plaintiff or defendant, Cahn Litigation Services is often called upon to locate an expert witness to support automotive industry matters including cases involving nighttime visibility.
Although only one quarter of automobile travel occurs after dark, according to the Federal Highway Administration, roughly half of traffic fatalities occur at night. While not all of these fatalities are attributed to nighttime visibility, preventing crash cases caused by night vision issues is a focus of highway safety and automotive engineers.
Developing technologies to improve nighttime visibility challenges include:
Digital light matrix headlights – This automated system dims light that would otherwise shine directly onto oncoming vehicles, but casts light on the zones between and beside them.
Special driver eyewear – Research is being done on wearable technology that could eliminate the need for headlights and reflective signage. AR night vision goggles are also a research area that scientists hope will help drivers have an enhanced recognition of and reaction to objects on the road, by alerting drivers real-time if an object is detected.
Autonomous vehicles – Self driving cars contain many high technology sensors such as video cameras, radar, ultrasonic sensors and LiDAR to help avoid a traffic accident.
Geofencing – Geofencing could allow for the regulation of speeding in areas with low visibility, for example.
Retroreflective material – A thin film applied to signs could alert a driver or pedestrian of upcoming traffic situations at night when signs can be difficult to see.
Often, matters requiring nighttime visibility expert witness services involve intellectual property, such as patent infringement litigation or trade secret disputes. A forensic expert can reverse engineer components to prove (or disprove) intellectual property infringement or theft. A specialist in nighttime visibility might also provide testimony in a torts matter like personal injury or a product liability case involving vehicle failure analysis, or be called upon as an accident reconstructionist for expertise in a truck, passenger or commercial vehicle accident. Litigation support by an automotive expert could include accident reconstruction, forensic engineering, expert reports, and expert witness testimony at a trial. In a high-profile case, or litigation involving a significant financial stake, a law firm may request a qualified expert with prior expert witness experience.
Related Disciplines
Nighttime Visibility Expert Witness - Representative Bios
Please Note: All Cahn Litigation expert witness searches are customized to attorneys' precise specifications and preferences. Attorneys are encouraged to discuss search parameters with a Cahn search specialist.
The below expert witness bios represent a small fraction of those Nighttime Visibility experts known by Cahn Litigation Services. These bios are provided to give lawyers a sense of the Nighttime Visibility landscape.
Expert Witness #214160

This expert holds a master's degree and Ph.D. in experimental psychology as well as many years of experience in basic and applied research in psychophysics, cognitive science, perception, attention, reaction time, memory, human factors, aging, driver behavior, and related areas. This expert has testified in courts in the United States, Canada, the United Kingdom and Singapore on matters involving issues such as human vision, warnings, product defects, visual evidence, and trips and falls. This expert's master's research was in learning and reaction time and this expert's Ph.D. dissertation was in human vision. This expert subsequently had postdoctoral fellowships in psychology and in physiological optics. This expert has also been a faculty member or research associate in psychology at several universities.

This expert's research experience includes many grant/contract awards, presentations and publications; grants from the National Eye Institute, National Science Foundation, National Science & Engineering Research Committee; over 70 presentations at scientific meetings and at safety conferences in the US, Canada and Europe; 100 publications in the areas of vision, visual search, electrophysiology, perception reaction time, human cognition, artificial intelligence and driver behavior. This expert is the principal author of a book which analyzes visual, cognitive and response factors in driver behavior based on data from basic science, human factors, and the driver research literature.

This expert has extensive prior litigation experience having served as both a testifying expert as well as a consulting expert, explaining complex scientific concepts in simple, layman's terms to non-experts. This expert can perform tests of visibility/perception under field conditions and analyze accidents to determine probable cause such as human factors, controls, warnings, visual design, Human Error Vs. Design Error and potential safety hazard.


Start Nighttime Visibility Expert Search

Expert Witness #249011

This expert is a Senior Consultant for a highly successful engineering systems consultancy. This expert's sweet-spot is in Human Factors and Engineering Psychology, experimental design, risk assessment, and the analysis of human error within complex and hazardous operational environments. This expertise includes human visual-perceptual processes, industrial applications including conspicuity, warnings, procedures and instructions, usability, driver distraction, night time vision, and crash avoidance.

Areas of Specialization include:

-

Advanced Statistical and Experimental Design Analyses

-

Industrial and Process Safety Accident Investigation

-

Night and Daytime visibility and conspicuity-human perception

-

Automotive Accidents-driver behavior

This expert has extensive prior litigation experience and testifies an average of 4-5 times each year.


Start Nighttime Visibility Expert Search

Expert Witness #262490

This expert is a lead lighting research scientist. This expert is currently the PI on projects investigating the impact of outdoor lighting on human health, the Spectral Effects of new light sources on roadways, the visibility of police vehicles and is the subject matter lead for an office Safety contract. This expert is also an Associate Professor in a School of Architecture and Design. This expert is the author of over 80 published papers on roadway lighting, photometry, and target visibility. This expert is involved in the International Commission on Illumination (CIE) and the Illuminating Engineering Society of North America.

This expert joined a lighting company as the manager of the Corporate Calibration and Standards Laboratory where this expert was responsible for the measurement and calibration of light sources. This expert has also worked as a luminaire designer, operations manager, and project engineer.

This expert designs lighting systems, primarily for roadways, using commercially available products. This expert determines how much light is on the road, the mounting specifications and longitudinal spacing. Once installed, this expert performs human factors testing looking at detection distances and visual performance issues. This expert has mounted and road tested most of the luminaires (~200 types) on a testing roadway.

This expert has extensive litigation experience including many depositions and one trial.


Start Nighttime Visibility Expert Search