Wearable Technology Expert Witnesses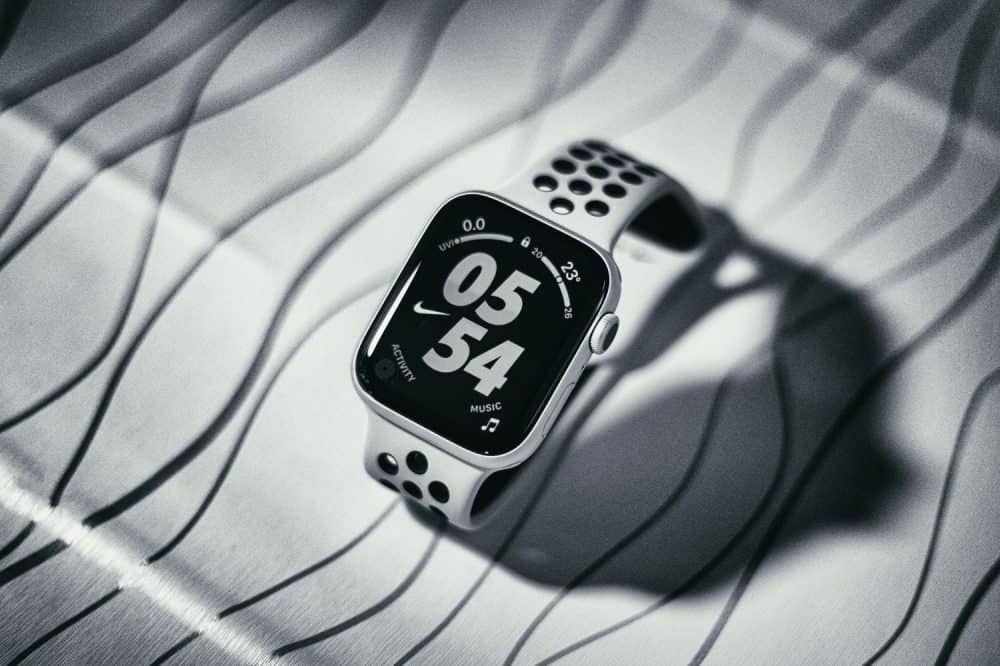 Start Wearable Technology Expert Search
Wearable technology expert witness candidates typically have advanced degrees, backgrounds and expertise in electrical engineering, mechanical engineering, computer engineering and/or consumer electronics.
From gesture recognition embedded into smart clothing, to smart glasses and smart watches, technology has exploded in recent years in the wearable device space. The smart watch has been popular for many years, and now comes standard with a fitness tracker, heart rate monitor, sleep monitoring, communication to smart phones, and all the associated analytics. Using augmented reality technology, smart glasses have been developed that can display instructions on how to assemble a device, while smart gloves can guide the employee by the hand. Researchers have developed smart electronic glasses that monitor a person's brain waves and body movements, as well as allow the user to control a video game with eye motions. The wearable medical device industry has created major breakthroughs in the healthcare field, including a device that can measure changes in glucose levels without a blood sample. It will be interesting and fascinating to see where the wearable device market takes us in the next few years.
A wearable technology expert witness could provide expertise in intellectual property matters, such as a patent litigation in federal court or a trade secret dispute. It could be a patent infringement case in the District Court, an Inter Partes Review (IPR) in the PTAB, or a patent case or proceeding in the International Trade Commission (ITC). An expert in wearable device technology might provide testimony in a torts matter like product liability.
Litigation support by a wearable technology expert witness could include reverse engineering, failure analysis, expert reports, expert opinion, and courtroom testimony at a trial. In a high-profile case, or litigation involving a significant financial stake, a law firm may request a testifying expert with prior expert witness experience.
Cahn Litigation Services has completed numerous searches for an expert witness in the area of wearable tech, providing candidates for each case to the specifications provided by the law firm. Cahn Litigation Services has the experience required to quickly turn around a search for an expert witness, providing the right balance of expertise and testimony for the job at hand.
Related Disciplines
Wearable Technology Expert Witness - Representative Bios
Please Note: All Cahn Litigation expert witness searches are customized to attorneys' precise specifications and preferences. Attorneys are encouraged to discuss search parameters with a Cahn search specialist.
The below expert witness bios represent a small fraction of those Wearable Technology experts known by Cahn Litigation Services. These bios are provided to give lawyers a sense of the Wearable Technology landscape.
Expert Witness #232633

This expert holds a PhD in Electrical Engineering and serves as President and CTO of a highly successful consultancy specializing in digital electronic design. This expert has worked with wireless technologies for many years, including Wi-Fi, CDMA, and Bluetooth. This expert's Bluetooth experience relates to writing firmware to implement the Bluetooth link between a wearable device (a ladies' ring) and a mobile phone. This expert also has experience with streaming audio and video technologies, including push-to-talk audio over IP and streaming H264 video. This expert has been using/developing/debugging Internet technologies for many years. This expert has prior litigation experience and has been deposed, but has not yet had the pleasure of testifying in court.


Start Wearable Technology Expert Search

Expert Witness #255343

This expert is an Associate Professor of Information Science and an affiliate member of Computer Science at a University. This expert's research interests include studies of interactive information retrieval/seeking, especially those involving social and collaborative aspects. This expert studies social media and data generated by wearable devices as kinds of signals that can help us understand and impact human behaviors. This expert teaches in Information Science and Data Science programs (at undergraduate and graduate levels), and this expert's research falls under and uniquely connects Computer Science, Data Science, and Information Science.

This expert received a PhD in Information Science, an MTech, Computer Science & Engineering, and an MS, Computer Science. This expert has published and talked extensively on topics related to social and collaborative information seeking, interactive information retrieval, and social media. This expert has served as a consultant to an international organization on various Data Science projects involving social and political issues, peacekeeping, climate change, and energy.

This expert is interested in various aspects of information seeking/retrieval, in personal, group, and social contexts. In addition to looking at information being generated and shared in online environments as a part of Information Science, this expert investigates ways to collect and transform data to meaningful information under the broad label of Data Science. This involves Big Data analytics, mobile and sensor-based data collection, and data mining and machine learning techniques. Finally, this expert is interested in investigating how data, information, and knowledge influences people's, organizations', and communities' behaviors as a part of what this expert refers to as Decision Science. This expert tries to keep a balance between studying systems and users, designing algorithms and theories, and building tools and conducting user studies.


Start Wearable Technology Expert Search

Expert Witness #252087

This expert is an internationally recognized, premier provider of business, product and technology strategy and implementation services for enterprises, start-ups, and public sector entities looking to capitalize on location-based services (LBS) and the Internet of Things (IoT). With market leading expertise in all forms of indoor and outdoor location technologies including GPS, Beacons, RFID, RTLS/Wi-Fi, network-based methods, and various combinations and hybrids, and the context-awareness potential of sensors, this expert provides services that ensure fully functional and integrated indoor and outdoor applications. The rapidly evolving technologies of sensors and the Internet of Things (IoT), combined with SMART/intelligent location, provides the cornerstones of the mobile future: in SMART Homes, Wearables, Buildings, Cities, and Enterprises, they require the best-of-the-best location and context expertise to fully capitalize on IoT's potential. This expert provides the latest IoT developments, expertise and experience in visioning, designing and implementation of leading edge, highly innovative location-related use cases and products and technologies. This expert has provided the highest quality expert witness services related to wireless location, across the full range of IP/patent dimensions from the most technical to those regarding business methods. This expert has successfully provided expert witness services in over 50 patent, anti-trust, and ITC cases, including several successful Inter Parte Reexaminations (IPRs), including deposition and courtroom testimony.


Start Wearable Technology Expert Search