Traffic Engineering Expert Witnesses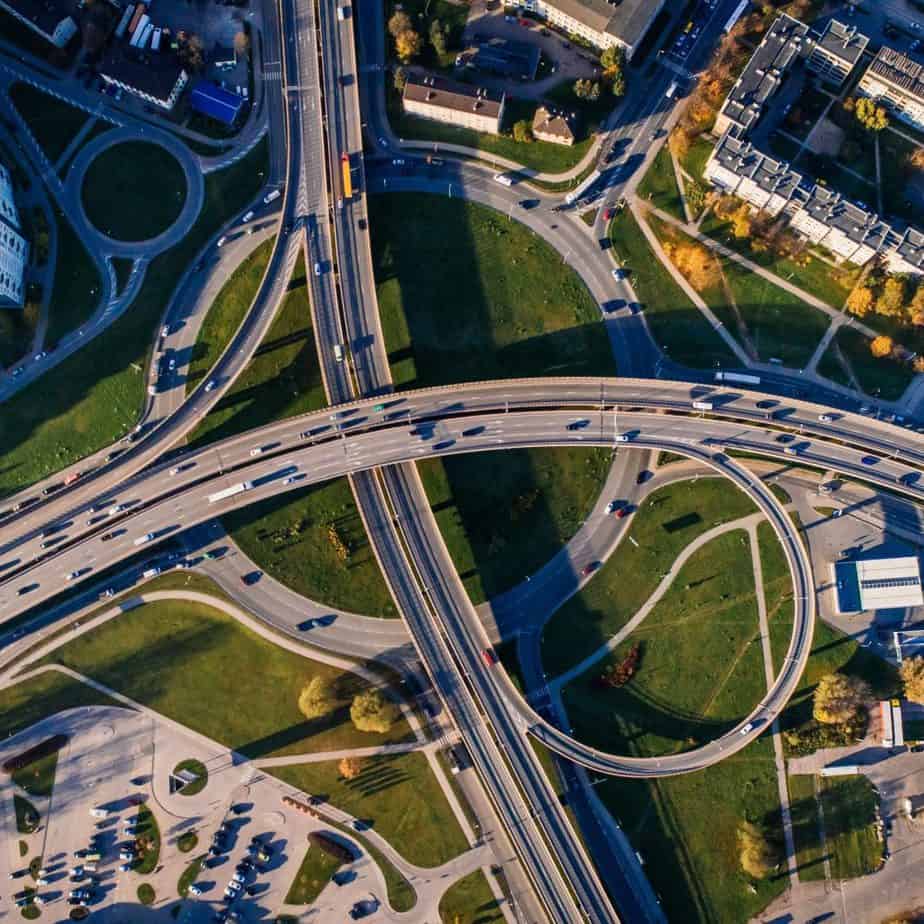 Start Traffic Engineering Expert Search
Traffic engineering expert witness candidates typically have professional experience with areas of expertise in accident reconstruction, transportation engineering, biomechanics, construction management, highway safety, highway engineering, and/or are Professional Traffic Operations Engineers® (PTOE). The chosen expert may be a member of an industry organization such as the Institute of Transportation Engineers (ITE).Expert witness services could include failure analysis, forensic engineering, traffic accident reconstruction, expert opinion, depositions, and expert witness testimony in court. In addition, clients may seek a transportation systems or traffic engineering expert for pre-litigation consulting services.
Cahn Litigation Services has many years of experience sourcing experts to provide litigation support for traffic related matters. Exemplary matters have encompassed:
traffic accident in rural Pennsylvania,
New York City roadway design,
Occupational Safety and Health Administration (OSHA) regulations,
traffic impact simulations,
temporary traffic control,
California traffic safety,
work zone traffic control,
sight distance impact study in North Carolina,
personal injury case involving work zone safety,
Michigan highway design,
guardrail installation,
motor vehicle traffic signal malfunction in Arizona,
Illinois parking lots and pavement marking,
commercial vehicle accident reconstruction in Florida.
When the need for a traffic engineering expert witness arises, top law firm clients call on Cahn Litigation Services, as history has shown that the firm has the experience required to turn an expert witness search around quickly.
Related Disciplines
Traffic Engineering Expert Witness - Representative Bios
Please Note: All Cahn Litigation expert witness searches are customized to attorneys' precise specifications and preferences. Attorneys are encouraged to discuss search parameters with a Cahn search specialist.
The below expert witness bios represent a small fraction of those Traffic Engineering experts known by Cahn Litigation Services. These bios are provided to give lawyers a sense of the Traffic Engineering landscape.
Expert Witness #246516

This expert is a transportation and traffic engineering expert with extensive multi-modal experience in planning, design, engineering, safety, security, construction, maintenance, operations and management, who has served as a litigation consultant for many years. This expert holds a Bachelor's Degree in Civil Engineering, a Master's Degree in Transportation Planning, and a Ph.D. in Transportation Planning and Engineering.

This expert has written and edited numerous reports, studies, articles and columns for major publications, journals, newspapers and scholarly periodicals. This expert is a Professional, and a member of the American Institute of Certified Planners, American Society of Civil Engineers (Fellow, Transportation Education and Safety Committees), Association of Pedestrian and Bicycle Professionals, Institute of Transportation Engineers, American Society of Safety Engineers, National Association of Railroad Safety Consultants and Investigators, American Society of Transportation and Logistics, American Railway Engineering and Maintenance of Way Association (Committees 11 and 12, Facilities and Structures Subcommittee), American National Standards Institute, ASTM International (Committee F13 - Pedestrian/Walkway Safety), American Public Transportation Association, Human Factors and Ergonomics Society and The Charter Institute of Logistics and Transport (UK).

This expert has the background and experience to be ideally suited to contribute important information at every stage in the litigation process. This expert has the ability to explain complex issues in layman terms, suggest strategies, investigate and uncover facts, perform literature reviews, research, and prepare safety evaluations. This expert is frequently consulted at the initial stages of a potential litigation for impartial input that can make the crucial difference between success and failure. As a transportation and traffic expert, this expert is able to assess the technical merits of a case and advise the client if the action is worth pursuing.


Start Traffic Engineering Expert Search

Expert Witness #253907

This expert is a Professional Engineer and founder of a highly recognized consultancy specializing in traffic engineering/signing projects. This expert is a Nationally-recognized expert in traffic engineering and traffic control devices as well as a leader in the development of traffic engineering standards and guidelines. A member of the National Committee on Uniform Traffic Control Devices and a Member of the Transportation Research Board Standing Committee on Traffic Control Devices (AHB50), this expert has served as Project manager for eight major freeway signing projects and numerous smaller projects. This expert is a chapter author of multiple books, and the creator, designer, and owner of a website recognized internationally as a premier website for US traffic sign information and standards. This expert has served as an expert witness on behalf of a DOT, under the auspices of the State Attorney General's Office extensively and has been deposed numerous times.


Start Traffic Engineering Expert Search

Expert Witness #250611

This expert has been working on navigation/positioning systems and GPS-based consumer-oriented systems. This expert worked on developing location and navigation technology to support both safety applications and consumer applications, such as routing to various points of interest. This expert was also working with "real time" data from vehicles to identify places of interest as well as changes to routes and incidents that would impact travel. This expert was also very aware of the capabilities of hand-held units. This expert's work has been deeply involved in the development of navigation systems for vehicles, and the interaction of those systems with infrastructure, such as traffic information providers.

This expert has been working as an expert witness on various IP matters and has written over 40 reports and been deposed 8 times. Most of this expert's work has involved "connected vehicles," or "connected navigation systems" almost all of which disclose various "hybrid" navigation techniques integrating data from the device and infrastructure. This expert has worked on several matters related to navigation displays in vehicles and on smartphones, management of vehicle fleets, mechanisms for determining traffic information and utilizing that information for navigation, and various uses for navigation systems in e-commerce or finding and routing to dynamic locations. Several patents this expert has worked with address navigation for shopping applications.


Start Traffic Engineering Expert Search