Recreational Vehicle Expert Witnesses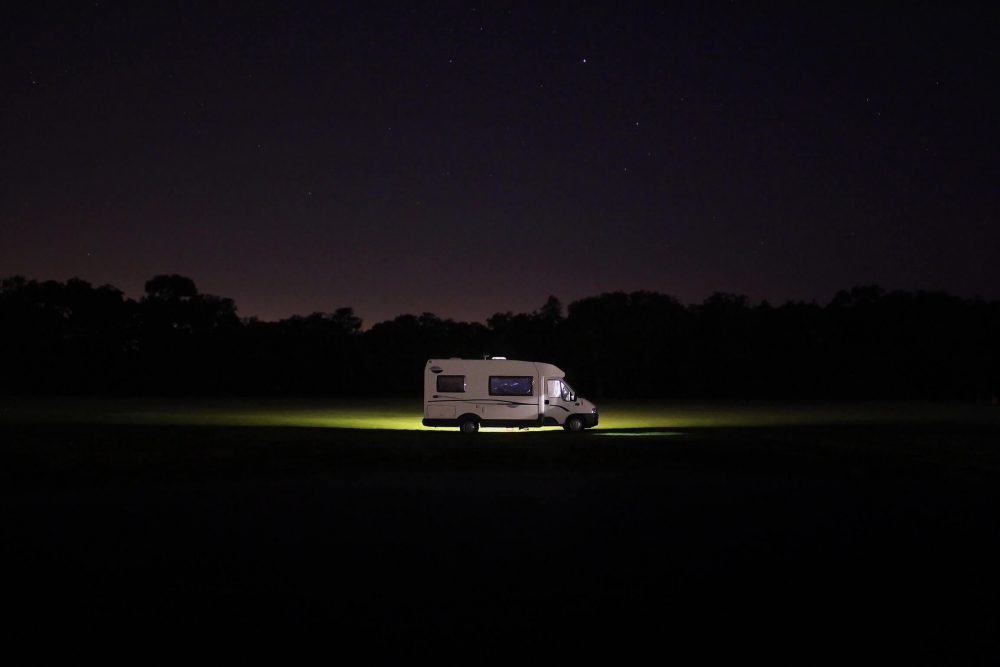 Start Recreational Vehicle Expert Search
Recreational Vehicle expert witness candidates typically have a deep understanding not only of the recreational vehicle (RV) itself, but also of the market, history, and of developing designs and features. Automotive experts almost always have expertise and a background in mechanical engineering, electrical engineering, human factors, and/or automotive engineering. Representing the plaintiff or defendant, Cahn Litigation is often called upon by law firm clients to locate an expert witness to support RV industry matters.
A recreational vehicle is a vehicle or trailer which includes living quarters and the term encompasses the motorhome, camper van, travel trailer, camper trailer, and truck camper. In the U.S., roughly 85% of RVs are manufactured in Indiana, notably Elkhart County, which calls itself "the RV Capital of the World."
An expert witness in this field will typically provide expertise in intellectual property matters, such as a patent litigation in federal court or a trade secret dispute. It could be a patent infringement case in the District Court, an Inter Partes Review (IPR) in the PTAB (where the only expert testimony is through a deposition), or a patent case or proceeding in the International Trade Commission (ITC). A recreational vehicle specialist could be called to assist in trade dress, trademark infringement, or counterfeiting matters. An automotive expert might also provide testimony in matters such as a product liability case or an accident reconstruction.
An expert witness is generally the only one in the court who is allowed to provide testimony as to his or her opinion — because it is an expert opinion. Regardless of whether this takes the form of trial testimony, or in an expert report, the engineering expertise and analysis will provide credibility to allow judge and jury to consider the expert's opinion with the weight it deserves. Cahn Litigation has completed numerous searches for an expert witness in the recreational vehicle area, providing candidates for each case to the specifications provided by the attorney in charge.
Whether it's for a patent case, or for pre-litigation forensic engineering, Cahn Litigation Services has the experience required to turn the search around quickly and provide the right balance of expertise and testimony to get the job done.
Related Disciplines
Recreational Vehicle Expert Witness - Representative Bios
Please Note: All Cahn Litigation expert witness searches are customized to attorneys' precise specifications and preferences. Attorneys are encouraged to discuss search parameters with a Cahn search specialist.
The below expert witness bios represent a small fraction of those Recreational Vehicle experts known by Cahn Litigation Services. These bios are provided to give lawyers a sense of the Recreational Vehicle landscape.
Expert Witness #232681

This expert is a consultant to the RV industry specializing in design and manufacture. This expert spent many years at one of the world's largest RV manufacturers as Director of Engineering and Product Compliance of the Recreational Vehicle Group. As the chief engineer, this expert was involved in the selection and installation of RV levelling systems. Additionally, this expert was responsible for providing engineering input to vehicle designers at all stages of design and prototyping to assure regulatory compliance, structural integrity and functionality. This expert is an experienced expert witness, providing deposition testimony over forty times, as well as testimony in Federal and State courts and before officials of the National Highway Traffic Safety Administration.


Start Recreational Vehicle Expert Search

Expert Witness #234101

This expert is a licensed professional engineer and professor of Mechanical Engineering where this expert teaches courses on product design and engineering design methodology. This expert has developed laboratories for product design and reverse engineering. Holding a Ph.D. in Mechanical Engineering, this expert has experience with sensors, actuators and controllers. This expert's expertise extends to a range of sensors used in the field of automotive crash safety, including airbag development, rollover detection, stability control, and digital steering. Such sensors are similar to those used in recreational vehicle leveling systems. This expert is well-published and has presented on recreational vehicle cases. This expert has analyzed recreational vehicle and automotive patent claims as an expert witness.


Start Recreational Vehicle Expert Search

Expert Witness #232788

This expert has worked in the RV industry for many years in engineering leadership positions. This expert has specified and implemented leveling systems on a wide range of recreational vehicles including 3- and 4-point systems on towable and motorized products. This expert's work has included chassis design and leveling system integration for Class A motorhomes. This expert has experience in the design and implementation of leveling systems during involvement with a towable frame manufacturer. Throughout this expert's direct employment in the industry, this expert has been involved as a manufacturer's representative, in-house expert numerous times, conducted numerous investigations, has been deposed and has testified at trial and a number of arbitration hearings.


Start Recreational Vehicle Expert Search