Optoelectronics Expert Witnesses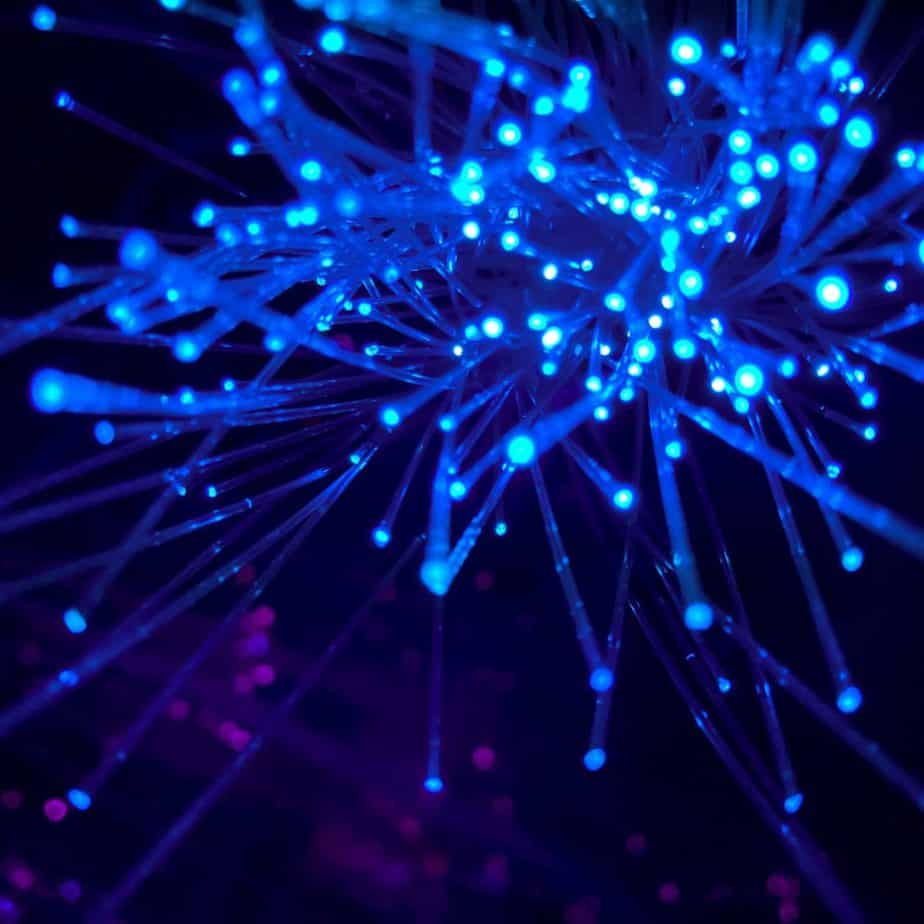 Start Optoelectronics Expert Search
Depending on the specific technology and product, an optoelectronics expert witness typically has an advanced degree and extensive experience and expertise in electrical engineering, optical engineering, physics, materials engineering, and/or mechanical engineering. Cahn Litigation Services has been approached by numerous clients to locate expert witnesses, on behalf of either the plaintiff or defendant, that can support matters involving optoelectronics technology. Most often the expert witness chosen is member of an industry organization such as the Optical Society and/or IEEE. An optoelectronics expert witness should have a deep understanding not only of the technology, but also of the optoelectronics market, market growth, and competitive landscape.
Whether the case involves semiconductor devices, fiber optic cables, semiconductor lasers, laser diodes, VCSEL, embedded systems, light emitting diode (LED), solar cells or photonics, Cahn Litigation Services has the experience required to turn an expert witness search around quickly. Cahn provides the right balance of expertise and testimony to support each unique project.
An optoelectronics expert witness could provide expertise in intellectual property matters — a patent litigation in federal court or a trade secrets dispute. It could be a patent infringement case in the District Court, an Inter Partes Review (IPR) in the PTAB, or a patent case or proceeding in the International Trade Commission (ITC). In a litigation scenario, a technical expert can expect courtroom testimony, as well as other expert witness services such as depositions, expert testimony, a prior art search, an expert report, reverse engineering, forensic analysis, and related consulting activities. In high profile cases, or litigation involving a significant financial stake, previous expert witness testimony experience is often a requirement. An expert witness needs to not only have the requisite substantive expertise but must also possess the ability to explain technology to lay people, such as judge and jury. In addition, clients may seek an optoelectronics industry expert for pre-litigation consulting work.
Related Disciplines
Optoelectronics Expert Witness - Representative Bios
Please Note: All Cahn Litigation expert witness searches are customized to attorneys' precise specifications and preferences. Attorneys are encouraged to discuss search parameters with a Cahn search specialist.
The below expert witness bios represent a small fraction of those Optoelectronics experts known by Cahn Litigation Services. These bios are provided to give lawyers a sense of the Optoelectronics landscape.
Expert Witness #263426

This expert has worked in the night vision imaging field for many years and is quite familiar with various image intensifier technologies including using the Government-developed models to provide detailed analysis of the performance capabilities.

This expert has years of experience in lasers, infrared, electro optical sensors, optics, and systems engineering and analysis. This expert's company also offers product development and proposal/design review preparation. This expert recently led R&D efforts for a Fortune 500 company in the field of advanced thermal imaging for pedestrian detection. This expert was the project manager for several advanced EO testing technology projects including the avalanche photodiode array test station and as the systems engineer and design engineer for passive millimeter wave imaging array development and testing. This expert is fluent with Zemax, MathCAD, MATLAB, as well as sensor and atmospheric modeling software including NV IPM, NVThermIP, PCModWin, PCLnWin, SSCamIP, IICamIP, and IINVD.

This expert was the engineering manager at an infrared technology company and worked as an electro optical and laser systems engineer, scientist, and manager associated with directed energy laser countermeasure programs, infrared detector systems, and atmospheric/system performance modeling. This expert was also employed as a laser engineer with experience in design, testing, and applications of solid state and gas lasers for military, scientific, and industrial use.

This expert has served as a subject-matter expert for litigation several times and has been deposed and testified. For example, this expert was selected as the expert witness regarding a night vision system and its technology performance. This expert reviewed all the proposals, wrote reports and was deposed.


Start Optoelectronics Expert Search

Expert Witness #253418

With many years' experience designing electronic, optical, and mixed-technology systems, and 43 US patents issued or pending, this expert has amassed a lot of expertise in a number of fields, including optics, optoelectronics, electro-optics, photonics (especially silicon photonics), analog electronics, optomechanics, optical and atomic force microscopy, semiconductor processing, signal processing, simulation, electromagnetics, due diligence, and the drafting and technical interpretation of patents.

This expert is an expert in the design, debug, and refinement of electrooptical and mixed-technology systems. A leading designer of ultrasensitive optoelectronics and other low noise analog circuitry, many of this expert's designs have improved the state of the art by orders of magnitude in performance, in cost, or both. This expert has done groundbreaking work in thermal infrared imaging, in situ particle detection, computer input devices, simulation software, spectroscopy, atomic and magnetic force microscopy, solid immersion microscopy, heterodyne interferometry, trace metal detection, photolithography, laser scanning, plasmonics, and silicon photonics.

As a consultant, this expert does design, expert witness work (testifying and consulting in patent and trade secret cases), contract design engineering, debug, and system bring-up tasks, as well as training in ultrasensitive detection methods and front-end design. This expert holds 43 US patents and several foreign ones, and is thoroughly familiar with the patent process, both in prosecution (i.e. obtaining a patent) and litigation.

This expert has been a testifying expert in 25 cases to date. This expert's reports and deposition were instrumental in a $2 billion suit. This expert has written dozens of expert reports, as well as testifying at six depositions. This expert has worked with both plaintiffs and defendants.


Start Optoelectronics Expert Search

Expert Witness #247452

This expert holds a PhD in Engineering, is a Professor of Materials Science and Engineering and participates in initiatives related to crystal growth technology (ONR, DARPA, NASA, AFOSR, etc.). This expert's research interests focus on crystal growth and characterization of defect structures in crystals with a view to determining their origins. With more than 380 publications, the vast majority of which are related to Silicon Carbide, this expert's work has been very highly cited. This expert has been very active in the Silicon Carbide community and has formed collaborations with most of the commercial and non-commercial crystal growers worldwide and has been active in organizing conferences related to Silicon Carbide.

This expert's most recent research uses Synchrotron Topography which enables analysis of defects and generalized strain fields in single crystals in general, with particular emphasis on semiconductor, optoelectronic, and optical crystals, especially SiC, GaN, AlN, InP CdZnTe, HgCdTe, AlN, B12As2, ZnSe as well as proteins and other related materials. Establishing the relationship between crystal growth conditions and resulting defect distributions is a particular thrust area of interest to this expert, as is the correlation between electronic/optoelectronic device performance and defect distribution. Also of interest is the understanding of the origins and extent of damage introduced during crystal surface preparation. Current in situ studies of defect formation during PVT and CVD crystal growth of Silicon Carbide are consistent with these themes. This expert's group is playing a prominent role in the development of Silicon Carbide growth, helping to characterize crystals grown by many of the commercial entities involved. This expert is also the named inventor on a patent dealing with Off-Axis SiC Substrates for crystal growth. This expert has prior litigation experience including patent analysis, report writing and deposition.


Start Optoelectronics Expert Search