Environmental Medicine Expert Witnesses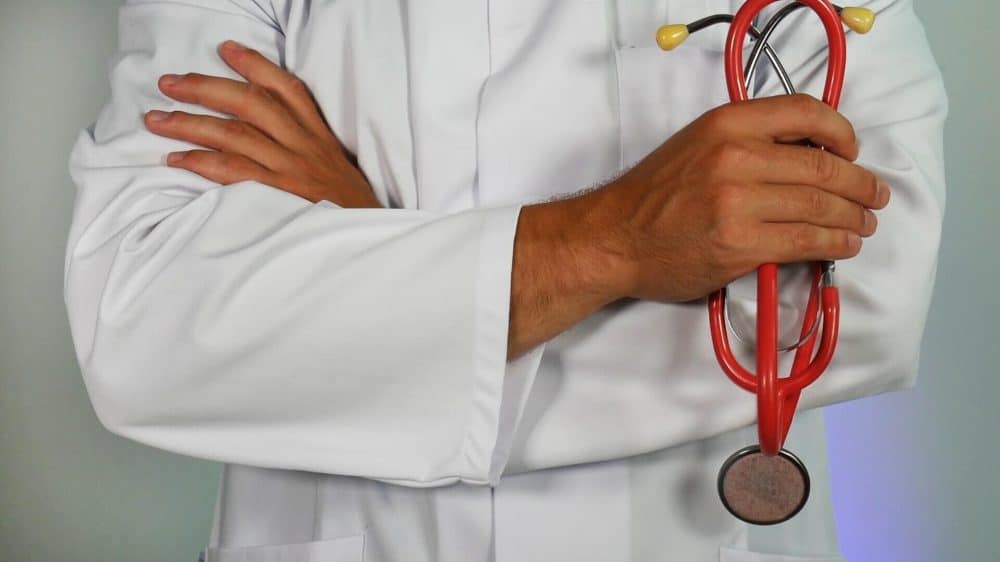 Start Environmental Medicine Expert Search
What is an environmental medicine expert witness?
Environmental medicine expert witness candidates are typically board certified PhDs with a background in occupational and environmental medicine, pharmacology, internal medicine, occupational health, medical toxicology, and/or are Certified Industrial Hygienists (CIH) or Certified Independent Medical Examiners (CIME). The chosen expert may be associated with an industry organization such as the American College of Occupational and Environmental Medicine (FACOEM), or the National Association of Environmental Medicine (NAEM) Experts in environmental medicine should be familiar with Occupational Safety and Health Administration (OSHA) guidelines and regulations.
What types of cases require an environmental medicine expert witness?
Litigation support by an environmental medicine expert witness can involve industrial hygiene, ergonomics, workplace disability, or pollutants and toxins in the workplace. Cases may be civil, criminal, or class-action and require not only expertise but the ability to communicate findings for ease of understanding.
Environmental medicine expert witness case examples
Representing the plaintiff or defendant, when the need for an environmental medicine expert witness arises, top legal teams call on Cahn Litigation Services. The firm has performed numerous searches for experts including matters involving:
toxic tort,
lung disease due to toxic exposure,
New Jersey warehouse health and safety issues,
preventive medicine,
personal injury in the workplace,
solvents toxicology risk assessment,
workers' compensation claim in Pennsylvania,
musculoskeletal impairment due to poor workplace ergonomics,
New York healthcare facility industrial hygiene,
asbestos exposure, and
medical malpractice.
What litigation support work might an environmental medicine expert witness be expected to perform?
Expert witness services could include independent medical examinations (IME), research and authoring expert reports, providing expert opinions, depositions, and expert witness testimony in the courtroom. ​In a high-profile case, or litigation involving a significant financial stake, a law firm may request a professional with prior expert testimony experience.
Cahn Litigation Services has the experience required to turn a search for an environmental medicine expert witness around quickly, providing the right balance of expertise and testimony experience.
Related Disciplines
Environmental Medicine Expert Witness - Representative Bios
Please Note: All Cahn Litigation expert witness searches are customized to attorneys' precise specifications and preferences. Attorneys are encouraged to discuss search parameters with a Cahn search specialist.
The below expert witness bios represent a small fraction of those Environmental Medicine experts known by Cahn Litigation Services. These bios are provided to give lawyers a sense of the Environmental Medicine landscape.
Expert Witness #260569

This expert provides expert professional forensic medicine support services for all medicolegal issues in this expert's specialties. As a medical expert, this expert has the requisite clinical experience and academic achievement to form an objective medical opinion to a reasonable degree of medical probability and certainty. This expert integrates clinical experience, hands-on clinical practice, knowledge of medicine, and scientific evidence to form an independent, objective opinion. This expert gathers relevant data which this expert then analyzes as part of the process of differential diagnosis to formulate an expert medical opinion. This expert's opinion can then be communicated by written report, deposition, or courtroom testimony. This expert specializes in the Evaluation and Treatment of Cardiology; Hypertension; Nephrology; Pulmonary Disease; Environmental Toxic Illness such as leukemia, cancers, and sick building syndrome; Drug Toxicity and Standard of Care. This expert has extensive experience in providing expert medical opinion regarding the forensic, occupational, clinical, and environmental aspects of exposure to the following toxins, among others:

Gasoline
Diesel
Ammonia
Solvents
Lead
Asbestos
Molds
Latex
Pesticides
Herbicides

This expert provides medical record review for identification of meritorious/non-meritorious claims, negligence and review of prior medical records and medical history for relevance. This expert conducts a comprehensive review of the records, identifying the significant facts, data, and information, which allows this expert to provide an effective case evaluation and decision making.

This expert researches all of the medical literature currently available through on-line services and through this expert's specialty electronic scientific library of many years of data, and access to some of the largest medical libraries in the world in order to provide scientific evidence which supports causation.

This expert has access to more than 50 web sites on toxicology and occupational medicine and has a full time researcher trained in the field updating this expert's extensive scientific database, and a large support personnel for data research and assessment. As a fellow and member of scientific societies, this expert has access to cutting edge scientific research and frequently speaks to top national and international leaders in toxicology and medicine.

This expert provides reliable medical opinion concerning whether there is a link between the injurious exposure an individual has experienced and the medical conditions or symptoms which are being reported, and substantiates expert medical opinion with well-established and peer-reviewed scientific evidence and documentation. This expert provides professional deposition and court testimony which furnishes relevant scientific evidence to substantiate medical opinions.

This expert will provide case strategy: when industrial hygiene data are needed, when and what type of additional experts are warranted (i.e. epidemiology, oncology, etc.). This expert provides evaluation of publications authored by opposing expert, as well as preparation for depositions of the opposing experts either by presentation if pertinent, on-point questions, or intensive development of comprehensive product that draws from all data and facts available from records, literature, depositions, testimony and reports. Frequently this expert will provide papers authored by experts, contradicting their current testimony.


Start Environmental Medicine Expert Search

Expert Witness #256793

This expert earned a Masters of Science degree in Industrial Health and has many years of experience in environmental engineering, industrial hygiene and building materials exposure assessment, most recently as a Principal Scientist of Health Services. This expert directed several multi-million dollar environmental remediation projects, superfund and environmental site and public health investigations including some with high public profiles. This expert has been retained as an expert witness in class action toxic tort litigation support for industrial clients and has testified at a trial in defense of an oil refinery for a matter related to air quality impact from a large oil spill. This expert has a wealth of expert witness experience, including matters involving alleged chemical and biological exposure-related personal injury claims. This expert has provided deposition and testimony at trial.


Start Environmental Medicine Expert Search