Biometrics Expert Witnesses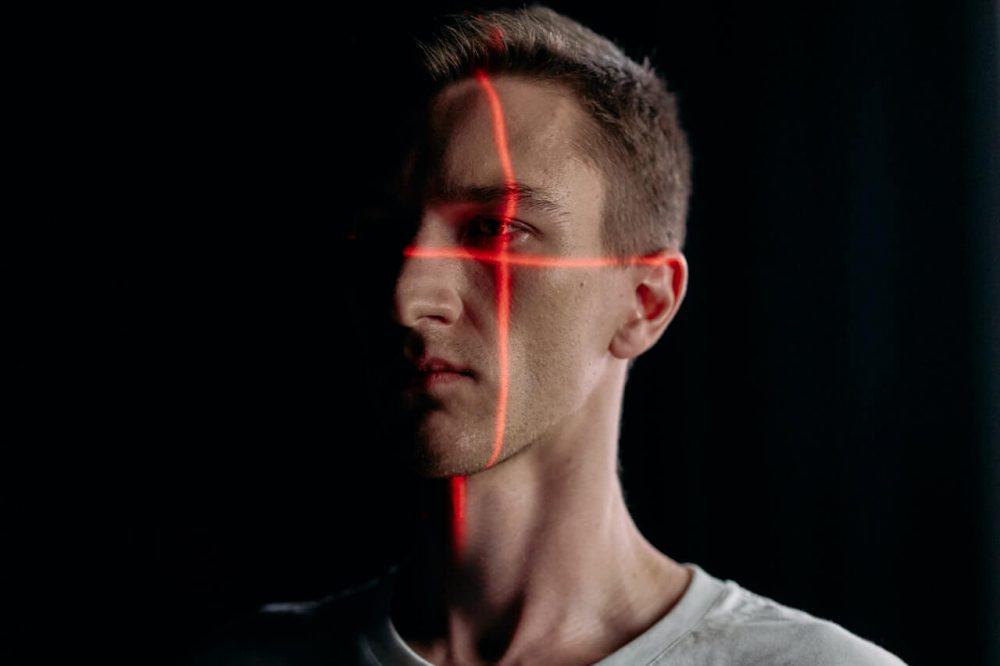 Start Biometrics Expert Search
Biometrics expert witness candidates typically have expertise in information security, biometrics, computer engineering, and/or computer science. It can be helpful for a biometrics expert to have a background in forensic science also. It is essential that an expert witness possess the ability to provide testimony in a manner whereby a jury and judge can understand scientific evidence as well as forensic evidence. An expert witness must also be prepared to withstand the scrutiny of a cross-examination. In high profile cases, or litigation involving a significant financial stake, previous expert witness testimony experience is often a requirement.
Biometrics refers to human body measurements and calculations. Biometric authentication is often used for identification and access control. Examples of biometric features include fingerprint identification, face recognition, DNA, palmprints, and iris recognition. Representative litigation matters requiring biometrics expert witness work involve issues pertaining to patent infringement, trade secret disputes, identity theft and fraud. Expert witness services could include a review of the evidence and technology, a crime scene investigation, expert report preparation, depositions, and/or courtroom testimony. In addition, the lead counsel may seek a biometrics specialist, forensic scientist, or security expert for pre-litigation consulting work. Cahn Litigation Services has many years of experience in identifying biometrics expert witnesses. History has shown that the firm has the experience required to turn an expert witness search around quickly. Example cases that Cahn Litigation Services has sourced biometrics experts for have involved:
palmprints from a crime scene investigation,
Analysis, Comparison, Evaluation, and Verification (ACE-V) methodology by a latent fingerprint examiner,
forensic document examiner to opine on forgery,
forensic laboratory services for an Arizona police department,
biometric security fingerprinting validation system failure in Washington, DC,
Automated Fingerprint Identification System (AFIS) biometric identification,
facial recognition technology for a criminal justice facility,
friction ridge fingerprint evidence validation for a New York criminal case,
a handwriting expert to assist law enforcement agencies, and
retinal scan forensic expert opinion.
Cahn Litigation Services has a proven history of providing biometric security and fingerprint expert candidates with the right balance of expertise and expert witness testimony experience to support each unique project and its nuances.
Related Disciplines
Biometrics Expert Witness - Representative Bios
Please Note: All Cahn Litigation expert witness searches are customized to attorneys' precise specifications and preferences. Attorneys are encouraged to discuss search parameters with a Cahn search specialist.
The below expert witness bios represent a small fraction of those Biometrics experts known by Cahn Litigation Services. These bios are provided to give lawyers a sense of the Biometrics landscape.
Expert Witness #250332

This expert holds a Ph.D. This expert's Doctoral thesis was on Learning Control and Neural Network Learning. This expert has conducted research and development in the fields of Biometrics, Optimization, Pattern Recognition, Machine Learning, and Internet-Commerce. This expert's work has included research and development, leading to the production of a series of Speaker Recognition, Speech Recognition, Face Recognition, and Signature Recognition software engines. This expert is the author of a textbook on speaker recognition.

This expert developed a procedure for the conversion of classically written articles into articles in Unicode-16. This included working with the editors of an encyclopedia, in detail, to design a character set based on Unicode to be able to handle hundreds of languages (modern and archaic). In addition, automation software was developed for the conversion of articles, while indexing and cross-referencing then automatically. This expert created search mechanisms for searching the articles in any of the many nonstandard transcription techniques used by the readers to transcribe the relevant languages. The mapping, search, and multiple transcription style mapping are quite complex. The indexing included automatic indexing plus keyword references created manually by editors and incorporated into the search and indexing.

This expert has been an Adjunct Professor at the Computer Science department, as well as Mechanical Engineering and Electrical Engineering departments of a major University. This expert has been teaching the following graduate courses: Fundamentals of Speaker Recognition, Fundamentals of Speech Recognition, Digital Control Systems, Applied Signal Recognition and Classification, and Speech and Handwriting Recognition. This expert is also actively involved in several standards bodies.


Start Biometrics Expert Search

Expert Witness #230901

This expert is a Computer Scientist and Technology Consultant specializing in Telecommunications, Call Center applications, and Media Distribution. This expert brings many years of experience in a diverse set of technologies including CTI (computer telephony integration), digital voice processing, speech recognition and Natural Language processing. This expert has a deep understanding of protocols and has designed protocols for many different kinds of systems and has had some of them adopted by the American National Standards Institute (ANSI). This expert has been a consulting expert in approximately 50 matters, IPRs, and Patent Litigation cases including cases for Telecommunication and Speech Recognition providing infringement, invalidity, and deposition testimony. This expert has testified at hearings and at trial for about 10 cases.

Professional Experience

Designed and developed some of the earliest available low-bit-rate digital voice communication products for long haul networks. Work included voice models, input digitization, voice feature extraction, encoding and decoding and interfaces to packet network systems. Designed protocols for various communications devices such as data encryptors.

Manager of Embedded Systems Group. Responsible for designing, among other things, protocols for factory automation systems, including communications and networking devices to handle interfacing host computers to subsystems that used different protocols.

Technology consulting in the area of Call Centers, Telephony, Wireless communication, mobile applications, biometrics and user authentication implementing Speech Recognition.

Provide level 1 & 2 evaluation of Patent portfolios to determine strongest / most valuable patents and identify vendors/products that read on stronger patents. Patents were evaluated in: Telephony, VoIP, Wireless devices, speech recognition, and digital device interfaces.

Provided in-depth research services to inventors and Intellectual Property investors. Also consulted on the design of solutions with embedded voice recognition features in the consumer products space.

This expert has been involved in the study and application of Natural Language understanding and processing, especially related to voice to text conversion, knowledge discovery, fact extraction, summarization, language weighting and importance models, etc. This expert has developed suites of software for each of these areas.

Case Experience

Patent Litigation – Consulting expert with responsibility for leading a group of 10 code reviewers reviewing more than 56 gigabytes of source code over a period of 10 months. The source code was associated with servers and services, content distribution servers, content ingestion servers, security and protocols for media sharing and distribution frameworks and architectures of business systems. Also provided expert consultation to litigation team on system architectures, applications, devices, and services. Coordinated with the team leads reviewing source code on similar architectures for other device manufacturers.

Patent Litigation - Consulting expert on infringement and invalidity of patents relating to voice network functions and processing in VoIP networks including enterprise and residential networks.


Start Biometrics Expert Search