Forgery Expert Witnesses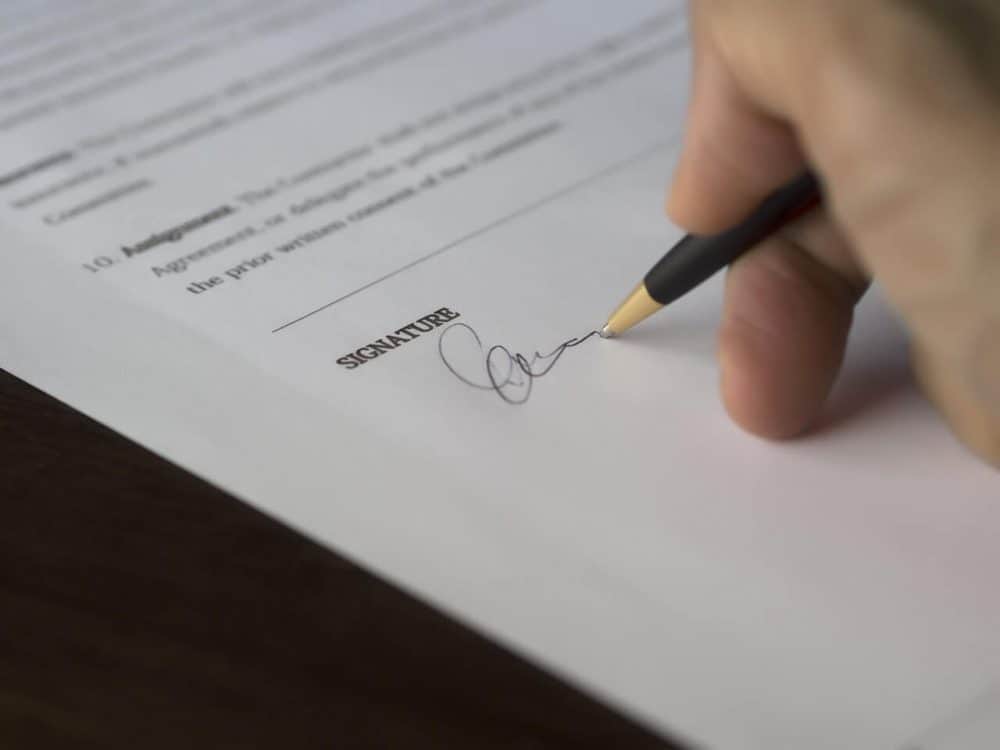 Forgery expert witness candidates may be members of industry organizations such as the American Board of Forensic Document Examiners (ABFDE), the American Society of Questioned Document Examiners (ASQDE), the American Academy of Forensic Science, and/or the International Association for Identification. A forgery expert witness must not only have the appropriate substantive expertise but should also possess the ability to explain evidence to lay people, including judge and jury.
A forensic document examiner takes into account multiple features within a questioned writing sample. A trained analyst can discriminate between natural variations in a handwriting examination, and highlight differences in the handwriting sample that would indicate a different writer.
Litigation support by a forgery expert witness could include document examination, forensic handwriting analysis, an expert report, expert opinion, and testimony in court. In a high-profile case, or litigation involving a significant financial stake, a law firm may request a forensic handwriting expert with prior expert testimony experience. In addition, clients may seek a forensic document examination subject matter expert for pre-litigation consulting work.
Cahn is frequently called upon by attorney clients to locate expert witnesses that can support handwriting identification and forgery matters, on behalf of a plaintiff or defendant. Whether it's for a civil or criminal case, Cahn Litigation Services has the experience required to turn an expert witness search around quickly and provide the right balance of expertise and testimony to support each unique project.
Related Disciplines
Forgery Expert Witness - Representative Bios
Please Note: All Cahn Litigation expert witness searches are customized to attorneys' precise specifications and preferences. Attorneys are encouraged to discuss search parameters with a Cahn search specialist.
The below expert witness bios represent a small fraction of those Forgery experts known by Cahn Litigation Services. These bios are provided to give lawyers a sense of the Forgery landscape.
Expert Witness #249130

This expert is America's only full-time professor of art crime. Specializing in Art Law, cultural property protection, art crime, museum security, art forgery, and protection of art during wartime, this expert studies the damage done to humanity's shared heritage through looting, theft, and the deliberate destruction of art. This expert testified as an expert witness on the applicability of the Visual Artists' Rights Act (VARA) to the protection of graffiti art. In the decision, the Judge referred to this expert's "impeccable credentials." This expert also offered expert advice to counsel on the applicability of VARA to an artist's claim related to the destruction of art, which was settled shortly afterwards. This expert also has experience drafting filings, including responses to the Attorney General, DOJ, and FTC subpoenas and investigations, experience in intellectual property, commercial litigation, antitrust investigations, human rights disputes, and mass torts.


Start Forgery Expert Search

Expert Witness #252338

This expert holds a Masters of Forensic Science and has been employed by a civilian governmental Crime Laboratory as a full-time Forensic Document Examiner. Additionally, this expert serves as founder of a highly successful consultancy specializing in:

-

Handwriting identification

-

Genuine writing vs. Forgery determination

-

Business records examined for insertions, altered entries, page substitutions, erasures and deletions

-

Print process determination, counterfeit document detection

-

Altered and Obliterated writing

-

Examination of paper, rubber stamps and embossing seals to determine source, authenticity and date of production

This expert has been Court Qualified in State and Federal Courts, has taught forensic sciences as an Adjunct Lecturer, and taught a training program on Questioned Documents. Further, this expert is a member of the Association of Forensic Scientists, American Academy of Forensic Sciences, American Society of Questioned Document Examiners, and American Board of Forensic Document Examiners.


Start Forgery Expert Search