Four Wheel Drive Expert Witnesses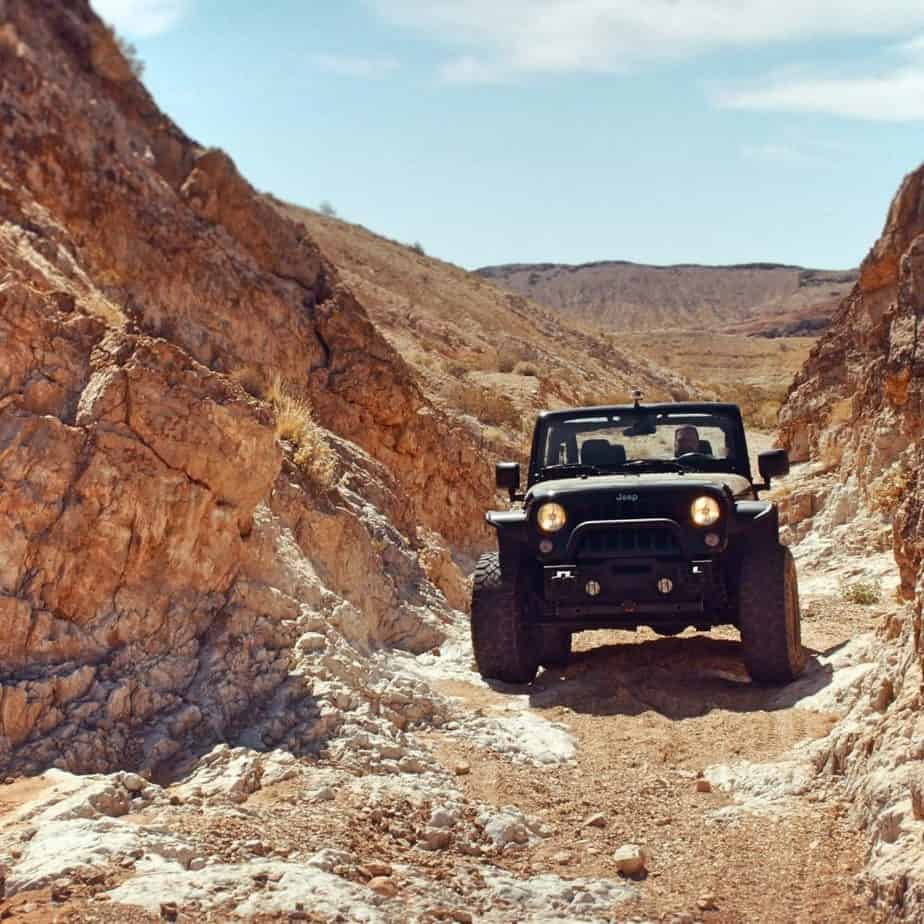 Start Four Wheel Drive Expert Search
Four wheel drive expert witness candidates typically have extensive experience and knowledge in electrical engineering, mechanical engineering, and/or vehicle manufacturing. To support either a plaintiff or defendant, Cahn Litigation Services is frequently called upon by law firms to locate an expert witness that can support issues involving four wheel drive technology, including gear, drivetrain, transfer case and axle matters.
A four wheel drive expert witness could provide expertise in intellectual property matters — a patent litigation in federal court or a trade secret dispute. It could be a patent infringement case in the District Court, an Inter Partes Review (IPR) in the PTAB (where the only expert testimony is through a deposition), or a patent case or proceeding in the International Trade Commission (ITC). An expert in four wheel drive technology might provide testimony in a matter like a product liability case, or serve as an expert witness in a personal injury case.
Litigation support by a four wheel drive expert witness could include an expert report, expert opinion, accident reconstruction and expert witness testimony at a trial. In a high-profile case, or litigation involving a significant financial stake, a law firm may request a technical expert with prior expert witness experience. A four wheel drive expert needs to not only have expertise, but must also possess the ability to provide expert testimony in such a manner that a jury and judge can understand the factual evidence.
Related Disciplines
Four Wheel Drive Expert Witness - Representative Bios
Please Note: All Cahn Litigation expert witness searches are customized to attorneys' precise specifications and preferences. Attorneys are encouraged to discuss search parameters with a Cahn search specialist.
The below expert witness bios represent a small fraction of those Four Wheel Drive experts known by Cahn Litigation Services. These bios are provided to give lawyers a sense of the Four Wheel Drive landscape.
Expert Witness #261138

This expert has many years' experience as a consultant and testifying expert in all CMV (Truck) matters from vehicle crashes to freight loading/off- loading matters, having handled over 1,000 of such freight cases. In addition to this expert's years of experience responding to and/or investigating truck crashes, this expert spent several years behind the wheel as an 18-wheeler CMV tractor-trailer driver. In this expert's overall driving experience, this expert was a driver of low-boys (flatbeds), dry-van trailers and cargo-tanks. During this expert's experience as a CMV operator, this expert became extensively experienced as to both driving, loading and offloading of van trailers, load securement on drop-decks (flatbeds) and cargo-tanks.


Start Four Wheel Drive Expert Search

Expert Witness #237272

This expert is an Electrical Engineer with direct experience in automotive noise, vibration and harshness, including design, testing, and development of related automotive components. Analyses and testing of these components has included dynamometer testing, burke porter testing, test track testing, rough-road and off-road testing, and durability cycling. This expert's analysis was not merely to identify noise and vibrations, but also included testing, modeling, and simulations to best mitigate the NVH concerns. This expert has worked on NVH projects for steering wheel, and steering column components, as well as powertrain, body (such as body mounts), and engine/drivetrain systems. This expert's experience runs the gamut from military to commercial automotive, and has worked as a design engineer for automobile manufacturers and suppliers. This expert has significant intellectual property expert witness experience, having given depositions and trial testimony (as warranted) in PTAB, ITC and District Court proceedings.


Start Four Wheel Drive Expert Search

Expert Witness #245231

This expert has worked with all types of gear and transmission systems for the better part of this expert's career, with transmissions and All Wheel Drive systems the dominant focus. This expert is well versed in the recently introduced 9- and 10-speed transmissions, particularly: additional degree of difficulty in calibration and testing, optimization of friction clutch size and number of plates, the introduction of dog clutches and the corresponding challenges in transmission calibration, system optimization / duty cycle and other technology challenges. Besides Automatic Transmissions (used mostly in North America) this expert also has extensive experience with dual clutch transmissions used in Europe and continuously variable transmissions used primarily in Asia.


Start Four Wheel Drive Expert Search