ATV Expert Witnesses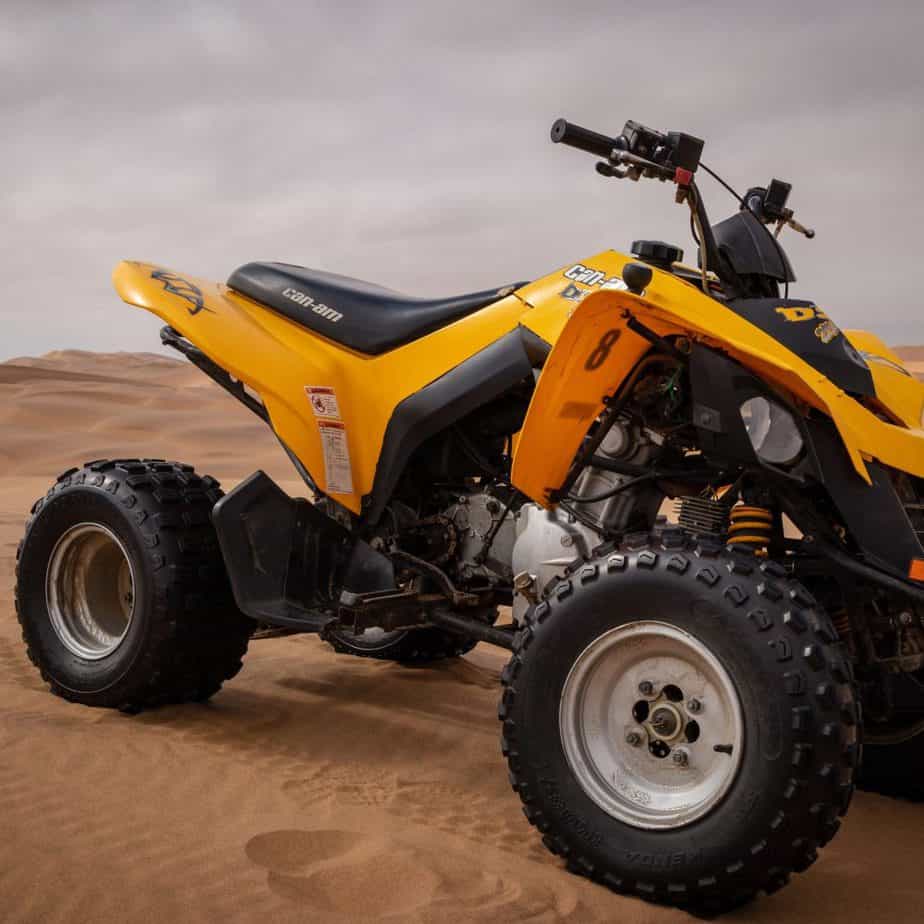 All-Terrain Vehicle (ATV) expert witness candidates typically have a background in mechanical engineering, automotive design, and/or automotive engineering.  According to the American National Standards Institute (ANSI), an ATV is a vehicle that travels on low-pressure tires, with a seat that is straddled by the operator, along with handlebars for steering control. The ATV is an all terrain vehicle with three or more wheels, known as a quad, quad bike, three-wheeler, four-wheeler, or OHV (off-highway vehicle). A UTV (Utility Vehicle) is sometimes used synonymously with an ATV but there is a difference. While an ATV is built for recreation and trail riding, a UTV is used more for work (for example, use by a rancher). A UTV (also known as a Utility ATV) is larger, more powerful, has storage space, and is commonly used to haul supplies in locations where using a truck is impractical. Popular manufacturers of ATVs include Honda, Polaris, Can-Am, Kawasaki, Kymco, Suzuki, and Yamaha; they all offer multiple models with varying MSRPs. There are considerable safety concerns with ATV use, and the non-profit ATV Safety Institute was formed provide ATV safety education and awareness. 
Often, matters requiring off-road or all-terrain vehicle expert witness services involve intellectual property, such as patent infringement litigation, inter partes review in the PTAB, or trade secret disputes. An ATV vehicle specialist might also provide expert testimony in a personal injury or product liability case, or be called upon as an accident reconstruction expert in an ATV accident case. Litigation support by an ATV expert could include product analysis, accident reconstruction, deposition, expert report preparation, and expert witness testimony at a trial. Clients may also seek a powersports industry expert with specific knowledge in ATVs for pre-litigation consulting work. An expert witness needs to not only have expertise in the subject, an expert witness must possess the ability to explain evidence to a juror.
Representing the plaintiff or defendant, Cahn Litigation Services is often called upon by law firm clients to locate an expert witness to support off-road vehicle matters including cases involving all-terrain vehicles. Cahn Litigation Services has completed numerous searches for all terrain vehicle expert, providing candidates for each case to the specifications provided by the attorney in charge. Recent example projects include:
electronic power steering (EPS) technology patent infringement matter,
side-by-side (SxS) vehicle class action,
ATV continuously variable transmission (CVT) technology,
ATV racer safety,
four wheeler electronic fuel injection (EFI) programmers, and
off-road vehicle handlebar design.
Cahn Litigation Services has the experience required to turn the search for a motorsports expert witness around quickly, providing candidates with the right balance of expertise and testimony for the job at hand.
Related Disciplines
ATV Expert Witness - Representative Bios
Please Note: All Cahn Litigation expert witness searches are customized to attorneys' precise specifications and preferences. Attorneys are encouraged to discuss search parameters with a Cahn search specialist.
The below expert witness bios represent a small fraction of those ATV experts known by Cahn Litigation Services. These bios are provided to give lawyers a sense of the ATV landscape.
Expert Witness #256948

This expert is Professor Emeritus in a College of Engineering. This expert has been retained in numerous cases nationally and internationally involving towing apparatus, passenger cars, trucks, ATCs, ATVs motorhomes and motorcycles. This expert is well-known and respected for expertise in braking systems, engine and electrical issues as well as fire cause and origin. This expert is a very credible mechanical engineer, with a Ph.D. and is a former professor whose career focus has been in the automotive field.


Start ATV Expert Search