Geofence Expert Witnesses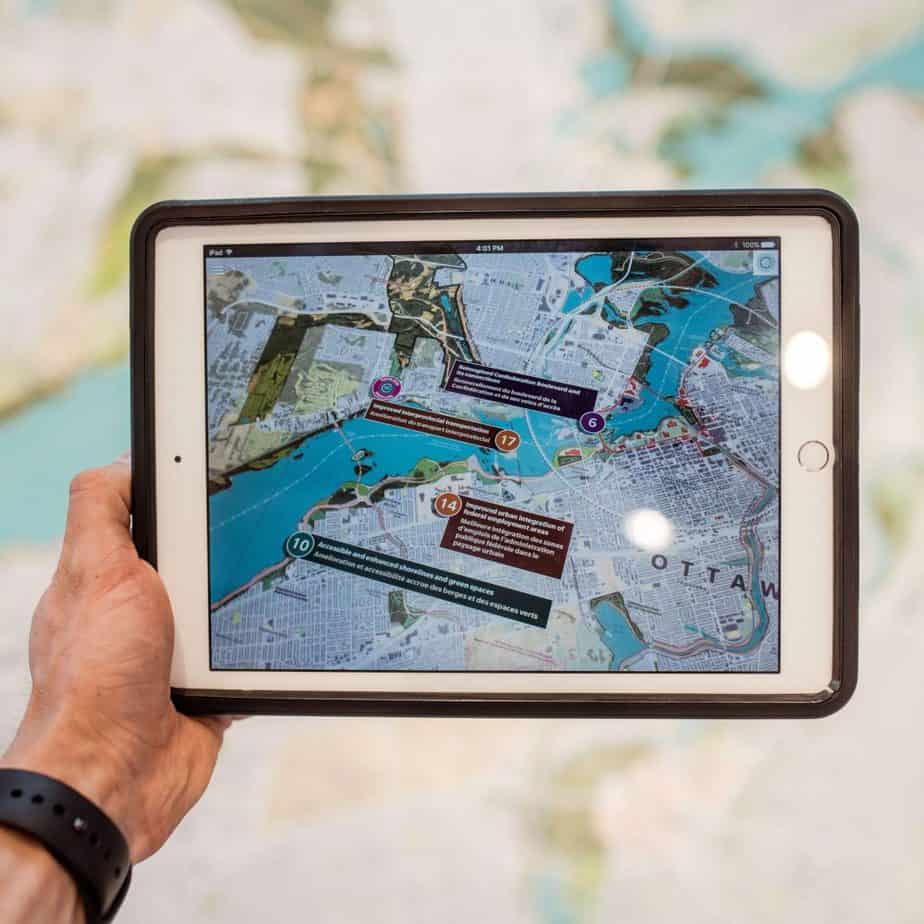 Geofence expert witness candidates typically have backgrounds in geofencing technology, software engineering, location based services, network communications, and may possess specialized knowledge in GPS or GIS.
A geofence is a virtual geographic perimeter that can be used with location-based services to trigger an alert, via software, when location data detects that a defined geofence has been crossed by a mobile device. The alert commonly contains the location of the device, and is sent to a mobile phone or email account.
Geofencing market applications include:
Keeping track of devices entering or exiting a facility
Retail technology – allowing advertisers to dictate where certain ads are displayed
Facility control – tracking who accesses certain points, and exactly when and where
Security for local area networks
Monitoring of employees working in field locations
Vehicular theft alerts
Location based messaging for safety and communication
For a crime investigation, a geofence warrant can be issued by a court to give law enforcement access to records on mobile devices within a specific geofence area, including location history. There are concerns by some that this special search warrant violates privacy and Fourth Amendment rights.
Often, matters requiring geofence expert witness work involve patent infringement or trade secret litigation. Expert witness services by a geofencing expert could include an expert report, expert opinion, and/or trial testimony. In a high-profile case, or litigation involving a significant financial stake, an attorney may require a testifying expert with prior expert witness testimony experience. In addition, clients often seek an industry expert for pre-litigation consulting work.
While many experts have geofencing expertise, a geofence expert witness carries the additional responsibility of providing testimony before the court in a manner whereby jurors can understand the technology and evidence.
Related Disciplines
Geofence Expert Witness - Representative Bios
Please Note: All Cahn Litigation expert witness searches are customized to attorneys' precise specifications and preferences. Attorneys are encouraged to discuss search parameters with a Cahn search specialist.
The below expert witness bios represent a small fraction of those Geofence experts known by Cahn Litigation Services. These bios are provided to give lawyers a sense of the Geofence landscape.
Expert Witness #252087

This expert is an internationally recognized, premier provider of business, product and technology strategy and implementation services for enterprises, start-ups, and public sector entities looking to capitalize on location-based services (LBS) and the Internet of Things (IoT). With market leading expertise in all forms of indoor and outdoor location technologies including GPS, Beacons, RFID, RTLS/Wi-Fi, network-based methods, and various combinations and hybrids, and the context-awareness potential of sensors, this expert provides services that ensure fully functional and integrated indoor and outdoor applications. The rapidly evolving technologies of sensors and the Internet of Things (IoT), combined with SMART/intelligent location, provides the cornerstones of the mobile future: in SMART Homes, Wearables, Buildings, Cities, and Enterprises, they require the best-of-the-best location and context expertise to fully capitalize on IoT's potential. This expert provides the latest IoT developments, expertise and experience in visioning, designing and implementation of leading edge, highly innovative location-related use cases and products and technologies. This expert has provided the highest quality expert witness services related to wireless location, across the full range of IP/patent dimensions from the most technical to those regarding business methods. This expert has successfully provided expert witness services in over 50 patent, anti-trust, and ITC cases, including several successful Inter Parte Reexaminations (IPRs), including deposition and courtroom testimony.


Start Geofence Expert Search

Expert Witness #219483

This expert is a noted technologist, product developer, consultant, patent analyst, educator and expert witness with many years of experience specializing in mobile, cellular, wireless technologies, GPS technologies, wired technologies, networks, phones, standards, services and systems. This expert's professional activities and services have focused exclusively on mobile, cellular, GPS and wireless and wired technologies. This expert holds over 35 US and International Patents in the telecommunications field. As an expert in GPS receivers, this expert has written many expert reports for non-infringement, infringement, invalidity and validity, has given depositions and has testifying experience. This expert has performed due diligence on patents in the early stages of infringement and has testified at deposition or jury trial over thirty times. This expert has worked over fifty cases involving tracking and positioning of a cell phone in the commission of a criminal act using GPS and Wi-Fi technologies.


Start Geofence Expert Search

Expert Witness #246862

This expert has been designing and programming advanced user interfaces for many years and has worked on a wide variety of user interface projects in the areas of air traffic control, military communications, unmanned aerial vehicles, missile defense systems, Homeland security systems, two way pager systems, mobile portable phones, facial recognition systems, web based ecommerce systems, Android and iOS applications for smartphones and tablets, IPV6 internet routers, gaming systems, multiple medical devices, and mobile big data collection and analysis systems.

With a Masters' degree and a PhD in Human Factors focusing on Advanced User Interface Design, this expert is an avid software engineer and architect with extensive knowledge in C, C++, C#, Objective-C, and Java. This expert has designed many advanced systems that utilize GPS and other mapping and location-based technologies in the areas of:

Advanced air traffic control

Military tracking of soldiers, equipment and vehicles

Routing of wireless signals for Army vehicles based on location

Routing, planning, and surveillance of unmanned aerial vehicles

Terrorist Tracking application

Personal tracking applications for iOS and Android

Tracking of visitors at a theme park

This expert has designed and developed a GPS enabled Location Based Services application for iOS and Android. Further, this expert has developed advanced geographic information systems for a proprietary research and development project and developed location based Unmanned Air Vehicle routing, control, and tracking algorithms for a proprietary research and development program.

This expert has been retained approximately 85 times, deposed 29 times, testified at trial in both state and federal courts, and presented at a Markman hearing and to the USPTO. This expert has written approximately 70 expert reports and declarations. This expert has worked on a wide variety of patent litigation cases for both plaintiffs and defendants.

This expert has also worked on advanced missile defense systems, two-way pager systems, mobile portable phones, IPV6 internet routers, multiple medical devices, been involved with the design and implementation of portable handheld devices for many years and spent approximately 400 hours reviewing source code as an expert witness for a case. This expert can be very helpful in the areas of infringement/non-infringement and validity/invalidity, claim construction, source code review, writing declarations and expert reports, and expert testimony at deposition and at trial.


Start Geofence Expert Search