Internal Investigation Expert Witnesses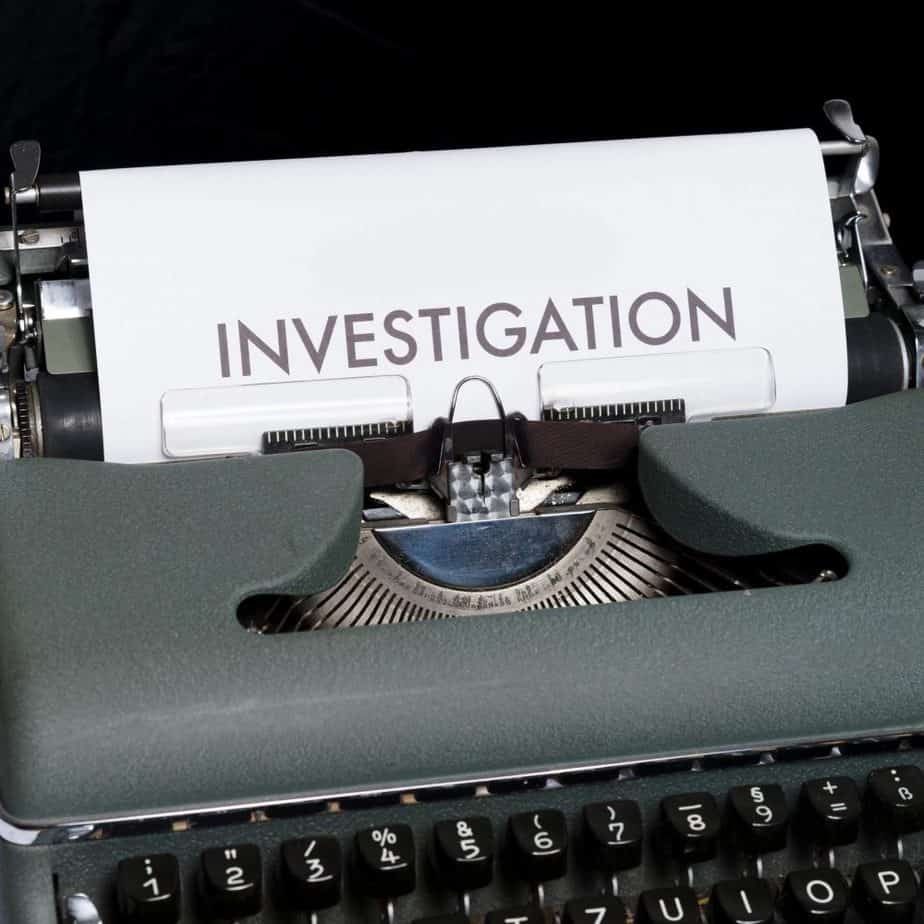 Start Internal Investigation Expert Search
Internal investigation expert witness candidates typically have backgrounds and expertise in forensic accounting, digital forensics, computer forensics, and business operations. For certain cases, clients may request an expert with credentials as a certified fraud examiner or a certified internal auditor. Cahn Litigation Services is regularly called upon by attorney clients to locate an expert witness that can provide support for internal investigation projects.
A workplace investigation is usually undertaken when wrongdoing, misconduct or ethical lapses are suspected. A fact-finding investigation protects the interests of the company and should be thorough, independent and analytical. Ongoing internal control and auditing practices can play a role in a suspected fraud or investigation, and can assist a workplace investigator with evidence that support (or disprove) the allegations. Human resources personnel and law enforcement can also play supporting roles in an internal investigation.
Litigation support service by an internal investigation expert witness could include a financial reporting investigation, forensic accounting, expert report preparation, expert opinion, and/or courtroom testimony. In high profile cases, or litigation involving a significant financial stake, a law firm may require an expert with prior expert testimony experience. In addition, clients often seek an experienced internal investigation professional for consulting. When forensic accountants or other specialized investigation professionals are required for an internal investigation, Cahn Litigation Services will hone in on an expert with precisely the rights skills and experience to get the job done.
Related Disciplines
Internal Investigation Expert Witness - Representative Bios
Please Note: All Cahn Litigation expert witness searches are customized to attorneys' precise specifications and preferences. Attorneys are encouraged to discuss search parameters with a Cahn search specialist.
The below expert witness bios represent a small fraction of those Internal Investigation experts known by Cahn Litigation Services. These bios are provided to give lawyers a sense of the Internal Investigation landscape.
Expert Witness #262333

A former federal enforcement attorney and veteran in regulatory compliance and white-collar defense, this expert has expertise and consults with clients throughout the United States in areas of internal investigations, enforcement matters, regulatory issues, and corporate transactions, including advising on mergers and acquisitions in highly complex regulatory structures. This expert has held the Series 7, 24, and 66 licenses with FINRA. This expert also serves as a National Futures Association and FINRA arbitrator.

Prior to forming a firm, this expert was a senior vice president and chief compliance officer of a global financial services and FINRA member firm. This expert was responsible for all aspects of compliance and regulatory responsibilities for multiple registered investment advisors, mutual funds, alternative investments, and a broker-dealer. This expert focused on identifying and assessing the compliance risks of the firms, creating and implementing policies and procedures that address and allows compliance risks to be managed, and reviewing the policies and procedures to determine their continued adequacy and effectiveness.

Previously, this expert served as a senior trial attorney for a Commodity Futures Trading firm managing a team of trial attorneys, investigators and support staff in the investigation and prosecution of market manipulation, market abuse and fraud in the futures and derivatives markets, advising staff in areas of investigations, leading investigations of high profile matters, and facilitating effective engagement and collaborative work with other U.S. regulatory and prosecutorial bodies, international regulators, and exchange staff. This expert served as a liaison to the Office of General Counsel in the revision of policies and procedures pursuant to regulatory reform, including Dodd-Frank, and named to an interagency task force on the collection and retention of sensitive data.

This expert began a career in the Government Compliance, Investigations, and Litigation, White-Collar Criminal Defense, Commercial and Business Litigation, and Digital Discovery and Records Management practice groups. This expert represented clients in the prosecution and defense of complex business disputes in domestic and international jurisdictions, served as counsel to publicly and privately held companies undergoing both internal and external investigations, assisted clients in recognizing and avoiding the expanding risk of corporate criminal liability, and designing and implementing targeted corporate compliance programs. This expert was a founding member of the electronic discovery practice group and has an E-Discovery Best Practices Certification.

This expert has first-chaired trials representing both plaintiffs and defendants in various commercial, criminal, and collection matters.


Start Internal Investigation Expert Search

Expert Witness #253240

This expert is the Director of an internationally recognized consultancy, specializing in Valuation Advisory, Transaction Opinions, and Dispute Consulting, brings to the table many years conducting forensic accounting, complex commercial litigation, Foreign Corrupt Practices Act, intellectual property damages, royalty audits and regulatory engagements involving publicly held and private companies as well as municipalities and government entities in a wide variety of industries. This expert has significant experience providing a broad range of business and financial advice to trial lawyers, in-house counsel, audit committees, and stake holders throughout the dispute process in both domestic and international contexts. This expert has also provided testimony in federal and state court as well as matters in mediation. This expert has performed numerous complex financial analyses involving false financial reporting, revenue recognition, warranty accruals, embezzlement and kickback schemes, post-acquisition purchase price accounting, cash application, Ponzi schemes, procurement fraud and asset tracing, among others. Additionally, this expert has directly participated in several large scale investigations including: an internal investigation of a multi-billion dollar company for potential Foreign Corrupt Practices Act violations, the investigation of a large metropolitan city's under-funded pension plan, and the investigation and quantification of damages on behalf of an unsecured creditors committee. Furthermore, this expert has assisted named corporate compliance monitors in their duties under settlement agreements with various regulatory agencies and evaluated the ability of a large multi-national corporation to pay a multi-billion dollar fine. This expert was an Associate in a Forensic Accounting Litigation Consulting practice where this expert focused on financial investigations and the quantification of economic damages. This expert was an Analyst at an international consultancy, where this expert advised clients on economic, valuation and strategy issues relating to intellectual property and complex commercial disputes.


Start Internal Investigation Expert Search