Off-Road Vehicle Expert Witnesses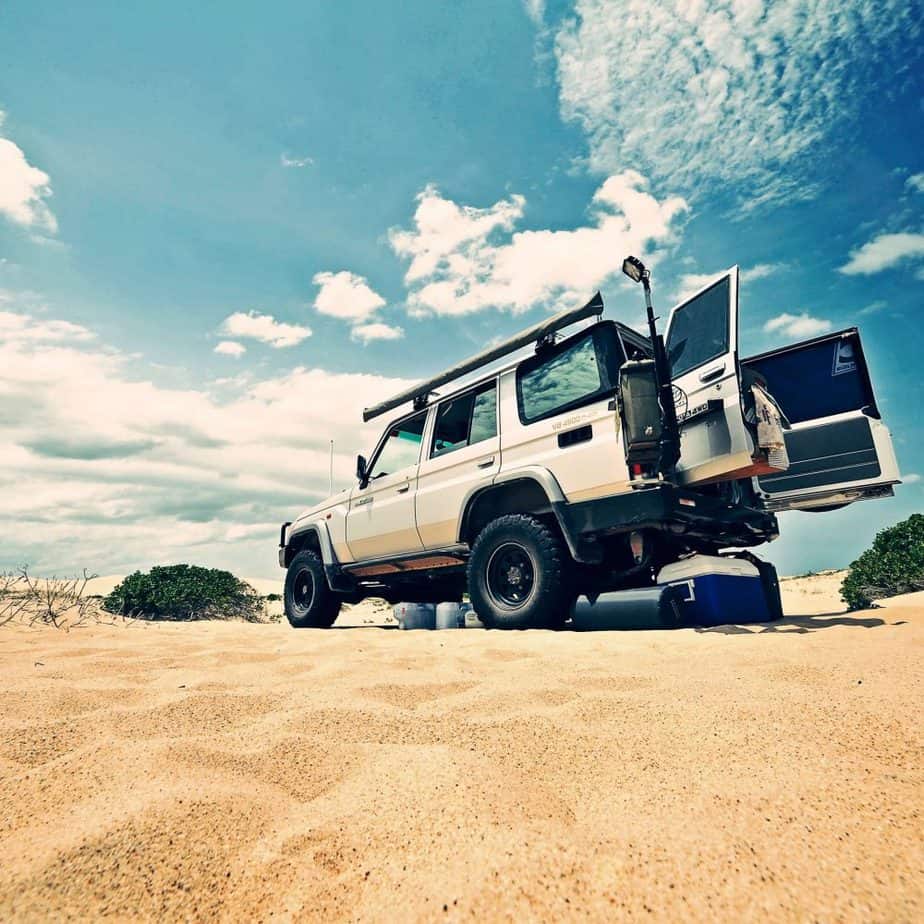 Start Off-Road Vehicle Expert Search
Off-road vehicle expert witness candidates typically have industry experience and backgrounds in mechanical engineering, accident investigation, and/or automotive engineering. Representing the plaintiff or defendant, Cahn Litigation Services is often called upon by law firm clients to locate an expert witness to support automotive industry matters including cases involving off-road vehicles.
An off-road vehicle is generally characterized by having large tires with deep, open treads, a flexible suspension, and is capable of handling challenging terrain in addition to pavement and gravel. An off-road vehicle requires a higher ground clearance, four-wheel drive, and has special tire requirements depending on the type of terrain. A car, SUV, truck, military vehicle, motorcycle, and commercial vehicles all have off-road versions and accessories available to make them equipped for off-highway or extreme travel conditions.
Often, matters requiring off-road vehicle expert witness service involve intellectual property, such as patent infringement litigation, inter partes review in the PTAB, or trade secret disputes. Forensic engineering of components can prove (or disprove) intellectual property infringement or theft. A specialist in off-road vehicles might also provide expert testimony in a torts matter like personal injury case or a product liability case, or be called upon as an accident reconstruction expert in an off-road motor vehicle crash case. In addition, a crash report, or accident report, may require validation from an expert.
Litigation support by an off-road vehicle expert could include analysis, accident reconstruction, deposition, expert report, and expert witness testimony at a trial. In a high-profile case, or litigation involving a significant financial stake, a law firm may request a qualified expert with prior expert witness experience. In addition, clients may seek an automotive industry expert for pre-litigation consulting work. An expert witness needs to not only have expertise in the subject, an automotive expert witness must possess the ability to explain evidence to a juror. Cahn Litigation Services has completed numerous searches for an expert witness in the automotive area, providing candidates for each case to the specifications provided by the attorney in charge. Whether it's for a patent case or for pre-litigation reverse engineering work, Cahn Litigation Services has the experience required to turn the expert witness search around quickly. The firm provides the right balance of expertise and testimony to source the perfect expert for the job at hand.
Related Disciplines
Off-Road Vehicle Expert Witness - Representative Bios
Please Note: All Cahn Litigation expert witness searches are customized to attorneys' precise specifications and preferences. Attorneys are encouraged to discuss search parameters with a Cahn search specialist.
The below expert witness bios represent a small fraction of those Off-Road Vehicle experts known by Cahn Litigation Services. These bios are provided to give lawyers a sense of the Off-Road Vehicle landscape.
Expert Witness #245269

This expert has served as an independent consultant and expert witness in the Automotive engineering arena for many years. This expert's specific areas of focus are in Vehicle Powertrains, Vehicle Electronics, Throttle Controls, Shift Controls, and Braking Systems across primarily Passenger Vehicles, but also Heavy Duty Trucks, Off-Road Construction Vehicles, and Military Equipment. This expert's senior engineering positions allowed this expert to cross technology and product boundaries while performing field performance assessments, engine management system evaluations, and powertrain technical investigations. This expert is a member of the IEEE Standards Association and the Society of Automotive Engineers VEDI Standards Committee.


Start Off-Road Vehicle Expert Search

Expert Witness #254348

This expert serves as President and technical director of a highly respected and sought-after consultancy providing automotive research and development, data acquisition, testing, vehicle dynamics, and design engineering services to both the off-road and military vehicle industry. While the bulk of this expert's success and reputation has been built around work in off-road motorsports, designing and developing specialized off-road vehicles, this expert has taken that knowledge and experience and provided it to the military. This expert has done a lot of work on military vehicle projects. This expert worked on the design and development of a family of high mobility military vehicles. This expert has provided prototype design and build services to both Marine Corps and Army programs which required building seventeen differently configured prototype concept vehicles. Many of this expert's military projects are confidential and/or proprietary in nature. This expert is currently consulting as an Off-Road Specialist.


Start Off-Road Vehicle Expert Search

Expert Witness #237272

This expert is an Electrical Engineer with direct experience in automotive noise, vibration and harshness, including design, testing, and development of related automotive components. Analyses and testing of these components has included dynamometer testing, burke porter testing, test track testing, rough-road and off-road testing, and durability cycling. This expert's analysis was not merely to identify noise and vibrations, but also included testing, modeling, and simulations to best mitigate the NVH concerns. This expert has worked on NVH projects for steering wheel, and steering column components, as well as powertrain, body (such as body mounts), and engine/drivetrain systems. This expert's experience runs the gamut from military to commercial automotive, and has worked as a design engineer for automobile manufacturers and suppliers. This expert has significant intellectual property expert witness experience, having given depositions and trial testimony (as warranted) in PTAB, ITC and District Court proceedings.


Start Off-Road Vehicle Expert Search